Brand A-Z
Magpod (1 to 1 of 1)
---
---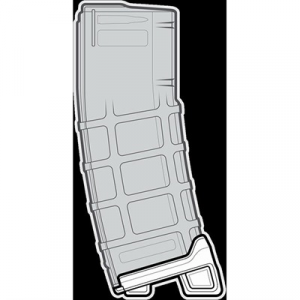 Compatible with Gen2 MOE (or older) PMAG Patented design Durable 15% Glass Fiber reinforced PA6 material Double injection molded TPU basepad for improved traction on hard surfaces 3-PACK in printed polybag Mfg: Magpod
---
Compatible with Gen2 MOE or older PMAG. Durable 15% glass fiber reinforced PA6 material. Double injection molded TPU basepad for improved traction on hard surfaces. 3-PACK in printed polybag.
---
3PK for Gen2 pmags fde. High quality product. Highly durable product. This product is manufactured in United States.
---
FOR AIRSOFT USE ONLY. WILL NOT FUNCTION WITH REAL GUN. CAN NOT BE MODFIED TO FUNCTION WITH REAL GUN.. MORE AMMO. Carry more ammo to the fight with an extra Airsoft magazine. Don't lose out on a crucial win by running out of ammunition!. BATTLE TESTED....
---