Brand A-Z
Map Tools (1 to 4 of 4)
---
---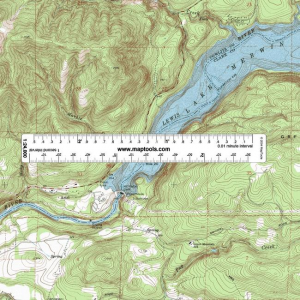 These rulers can be used to measure or plot latitude/longitude coordinates, UTM/MGRS coordinates, and to measure distances in either meters or miles.You will find them useful when you are working with a GPS receiver and paper maps. The Adventure Set...
---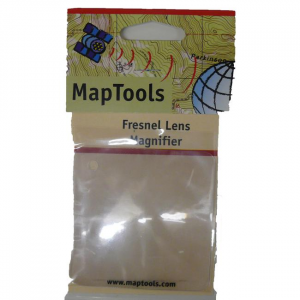 A tool for those of us for whom the contour lines have begun to blur together. This small plastic fresnel magnifiers offer a light weight, non-breakable alternative to your reading glasses or a glass lens magnifier. It provides a 2X magnification when...
---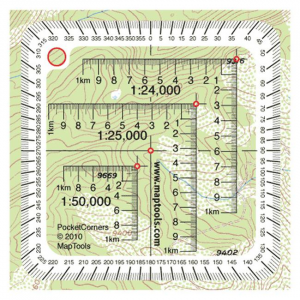 A pocket sized set of 3 UTM corner rulers or "roamers" for 1:24,000, 1:25,000, and 1:50,000 scale maps. The 1:24k and 1:25k corners allow you to divide a 1km map grid to a 10m precision. The 1:50k corner allows you to divide a 1km map grid to a 20m precision....
---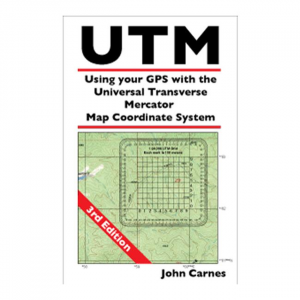 If you're a beginning GPS user or new to the UTM coordinate system this package is a great place to start learning about both UTM and MGRS coordinates. With lots of illustrations and step by step instructions you'll be converting between map locations...
---
6 hooks and 8 strips. Easy to apply. Ideal for organizing and decorating any home or office environment.. Each hook holds up to 1/2 pound. Reusable hooks and clips..
---
NICE SHAPE: Rectangular shape,longer length,fits longer pencils or longer items,convenient and practical, with beautiful bright loved colors.. BIG CAPACITY: Lots of room, fits up max to 45 pens and pencils as well as small items and gadgets,great for...
---
Protractor is constructed of sturdy stainless steel; unlike plastic protractors, a stainless steel one is the last one you will buy. Measuring tool has a 6" adjustable protractor arm that can be held in place with the knurled locking nut; quickly and...
---
48" x 36" square battle mat with up to 1,564 square inches of usable space. Reversible! Map out your game on 1,564 one-inch squares, or 2,461 one-inch hexes. The thick vinyl rolls up for easy storage, but lays flatter than laminated paper grids. Ideal...
---
Hardened and tempered Bow springs and fulcrum spools assure uniform tension without side play while using this flat leg divider. Provides quick adjustment. Made in China. General Tools flat leg dividers is a useful measurement transfer tool for uneven...
---