Brand A-Z
Map Tools (1 to 4 of 4)
---
---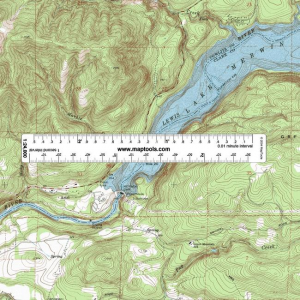 These rulers can be used to measure or plot latitude/longitude coordinates, UTM/MGRS coordinates, and to measure distances in either meters or miles.You will find them useful when you are working with a GPS receiver and paper maps. The Adventure Set...
---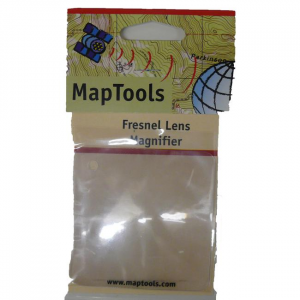 A tool for those of us for whom the contour lines have begun to blur together. This small plastic fresnel magnifiers offer a light weight, non-breakable alternative to your reading glasses or a glass lens magnifier. It provides a 2X magnification when...
---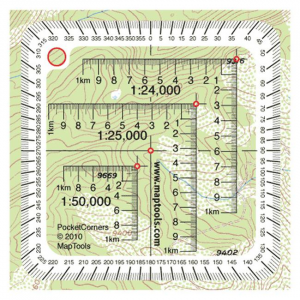 A pocket sized set of 3 UTM corner rulers or "roamers" for 1:24,000, 1:25,000, and 1:50,000 scale maps. The 1:24k and 1:25k corners allow you to divide a 1km map grid to a 10m precision. The 1:50k corner allows you to divide a 1km map grid to a 20m precision....
---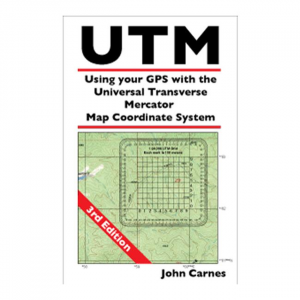 If you're a beginning GPS user or new to the UTM coordinate system this package is a great place to start learning about both UTM and MGRS coordinates. With lots of illustrations and step by step instructions you'll be converting between map locations...
---
PERFECT GIFT FOR TRAVELERS Send this world map scratch off as a present to your fellow world traveler . The detailed cartography on this scratch off world map makes if fun to track down your world adventures!. PREMIUM QUALITY Printed on 250 gm gold foil...
---
SCRATCH OFF USA MAP. Track your travels, scratch off where you have been in the USA to reveal the beautifully colored states! Our map features rich cartographic details of the terrain, capitals, major cities and state flags. Printed on thick 220GSM paper...
---
BUILT TO OUTLAST YOUR VEHICLE: Hate flimsy products? Yeah, us too. Our organizer is built from premium 1000D fabric and is reinforced with double stitching to eliminate ripped pockets and buyer's regret. Designed specifically for use in trucks, 4x4s and...
---
Ultra swirl flame provides maximum heat output for large diameter soldering, brazing, heat treating and light welding. For best results, use with MAP-Pro fuel, such as the Bernzomatic 14.1 oz. MAP-Pro Hand Torch Cylinder. Adjustable flame control knob...
---
Recessed metal ball bearing in-line skate wheels. Light weight internal retractable handle with hideaway zippered closure. Top load opening to spacious main zipper compartment with convenient front pocket .. Size-19-inch x 17-inch x 8-inch 2500 cu.in....
---