Brand A-Z
Marsh Shipping Supply (1 to 1 of 1)
---
---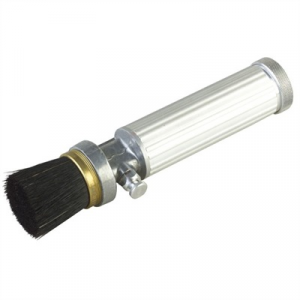 Innovative cleaning brush and fluid dispenser holds 4 fl. oz. of lubricant that dispenses by the push of a button. Soft, natural-bristle brush cleans dirt and debris without damaging your gun's finish and helps spread the liquid released from the reservoir....
---
Sturdy aluminum 6-section folding cane. White marshmallow hook tip. White reflective tape with six-inch red stripe. Straight handle with flat-sided grip.
---
Spring loaded design opens when pushing and closes when extracting. Quick Detach for easy removal. Self Cleaning feet. Fits 1-1/4 inch push poles.
---
EPA registered secondary attractant. Mimics human breath which lures biting insects to the Mosquito Magnet trap and away from you and your family. Recommended attractant for those who live in northern & coastal regions. Replace every 21 days. Increases...
---
1 each. Markers & stencils. Shipping Supplies.
---
Obliterates old marks on brown corrugated for re-use of cartons. Marks on any surface. Lead free, CFC and CFHC-Free. Highly visible colors. 14 fluid ounce spray can.
---