Brand A-Z
Mayhew Steel (1 to 6 of 6)
---
---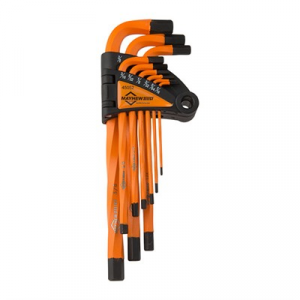 Superior Quality S2 Tool Steel Twisted prior to the heat treating process to increase torque capacity Longer shaft for added leverage Exceeds ANSI standards Color coated to resist corrosion, manganese-phosphate contact areas to resist wear Available...
---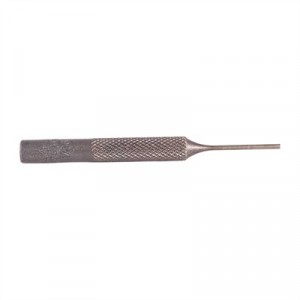 These three small diameter punches give excellent control because of their short length. Ideal when doing small, precision work or in tight spots where a full length punch just won't fit. Forged, one-piece construction with knurled handle. Mfg: Mayhew...
---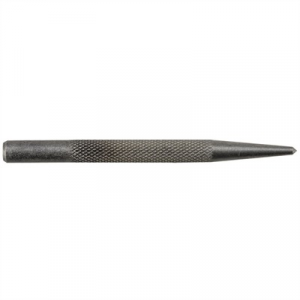 Made of properly hardened, tempered and ground tool steel to fill the gunsmith's shop requirements. Mfg: Mayhew Steel SPECS: Punch 222 is 1/4" (6.3mm) O.D. x 3 1/2" (9.0cm) long. Punch 455 is 5/16" (7.9mm) O.D. x 4" (10.2cm) long.
---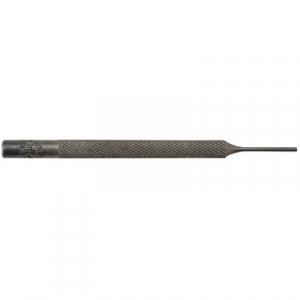 No pin punch can be guaranteed against breakage, all the gunsmith can do is buy the very best available. When used with Starting Punches (see elsewhere), these will give you excellent service. Points will not bind in even deepest holes. Mfg: Mayhew Steel...
---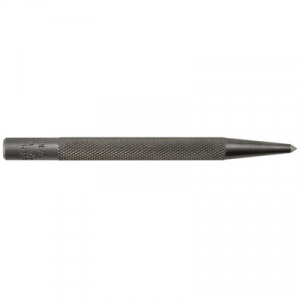 Fine, sharp point for marking spots before center punching. Gives better visibility, more precision to your marking. Tap lightly as a mark only; use Center Punch to deepen for drilling. Mfg: Mayhew Steel SPECS: 5/16" (7.9mm) O.D., 4" (10.2cm) long.
---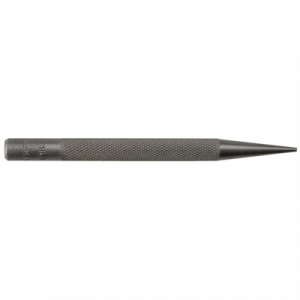 Always use Starting Punches to break loose stuck or tight pins to protect both the pin punch and the gun. Mfg: Mayhew Steel SPECS: Tool steel. Knurled body.
---
Includes: 1/16,5/64,3/32,1/8,5/32,3/16,7/32,1/4,5/16,3/8,7/16,1/2" Pin Punch. Heat Treated for Maximum Strength. New Anti-Slip Pouch. Steel with Black Oxide Finish. Made in the USA.
---
Designed for loosening frozen or tightening pins and keys or knocking out rivets. Used for cutting, shaping and removing metal softer than the cutting edge of the chisel. Made from alloy steel which ensures long lasting durability.
---
Used to cut and shape metals softer than the cutting edge of the chisel. Cutting edge angle designed to provide greater strength. Not intended to be used on masonry materials. Available in a variety of lengths and sizes to fit any application. Shot-blasted...
---
Blade width: 1/2 in. Blade Length: 19 in. Overall Length: 25 in.. Case Quantity - 3. Item Weight - 2.500 lbs.. Package Quantity: 1. Excellent Quality..
---
Hit it Hard Fastener Breaking Screwdrivers. Blade extends full length to capped-end.Capped-end may be struck without damage to handle. Hex bolstered for extra turning power.. Two-composite handle for comfortable grip, reduced fatigue.. Package Quantity:...
---