Brand A-Z
Merit Abrasive Products Inc. (1 to 3 of 3)
---
---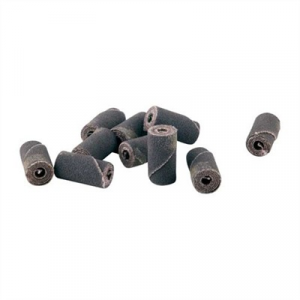 Solid-wound cylinders of Aluminum Oxide abrasive cloth. Ideal for shaping and getting into tight places you can't reach with any other polishing/grinding head. Mfg: Merit Abrasive Products, Inc. SPECS: 3/8" dia. x 3/4" long. Grits 60; 120; 240; 320 (resin...
---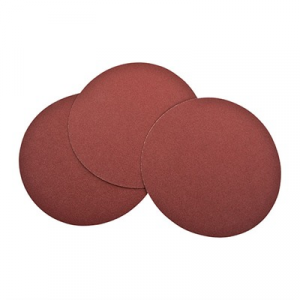 Lay flatter, stick smoother than glue-on type with no glue lumps, giving much longer disc life with no high spots to wear down first. Edges stay down stopping "catch-and-tear" problems. Much easier and faster to change, with no cleanup between grit changes,...
---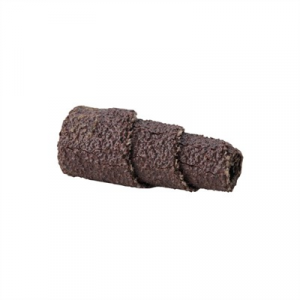 Get into tighter places more easily. Tough, aluminum oxide grit bonded to heavy-duty cloth backing. Mfg: Merit Abrasive Products, Inc. SPECS: 3/8" (9.5mm) base diameter, taper to 1/4" (6.3mm) diameter at tip. 1" (2.5cm) long. Resin Bond. Packed 10 rolls...
---
Abrasive Type - Flap Wheel. Diameter - 6 1/2". Grit - 80. Speed - 2400 RPM. Grain - Aluminum Oxide.
---
Eliminate tedious hand sanding on wood moldings, curved pieces & textured surfaces. Sanding Stars are the ideal tools for sanding very contoured or profiled wood or metal parts. The Sanding Stars are made from a very flexible cloth-backed material making...
---
100 percent zirconium grain greatly increases cut rate and product life. Superior grain retention provides maximum aggression on edge. Engineered poly/cotton cloth eliminates premature shedding and maximizes disc life. Contaminant free cloth contains...
---
Enter your model number. above to make sure this fits.. High quality aluminum. No knots! Eliminates the hassle of tying, adjusting and untying knots. Figure 9 is laser engraved with instructions for use. Pull it tight - keep it tight.
---
Ultra-quiet 92mm PWM fan with low noise impeller. Optimized heatsink for better heat dissipation. Quick installation without mainboard disassembly. Pre-applied MX-4 non electricity-conductive thermal compound. Compatible with Intel Socket 1150, 1151,...
---