Brand A-Z
Midland Radios (1 to 6 of 6)
---
---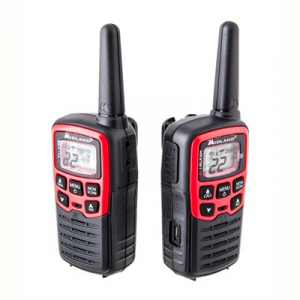 Communication is essential in an emergency. The E+Ready Two-Way Radio Kit has you covered complete with a pair of X-Talker radios, super bright flashlight, multi-purpose whistle and a softshell case. The X-TALKER radios have up to a 26-mile range and...
---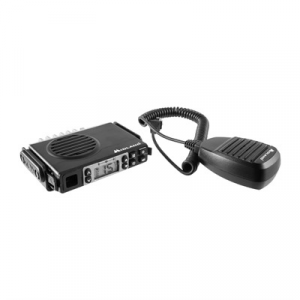 Perfect for your car, truck, or ATV, or you can set it up at your home or hunting lodge. This 5-watt radio communicates with any Midland GMRS radio, as well as most other walkie-talkies. Features: 5-watt GMRS base radio with external antenna 15 high...
---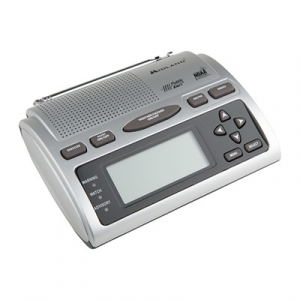 S.A.M.E. Localized Reception Large, Backlit LCD with Continuous Backlighting Option 23 Programmable Counties Color Coded Alert Indicators Alert Override - Automatically switches over from AM/FM to warn you of hazardous conditions AM/FM Radio...
---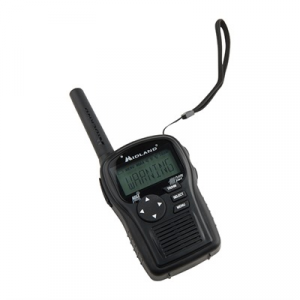 Includes Portable All Hazards Weather Alert Radio, Belt Clip, Rechargeable Battery Pack, Drop-In Charger, AC Adapter, and Owners Manual S.A.M.E. Localized Reception Continuous Backlighting Option- Keeps the LCD on 9 Programmable Counties Color...
---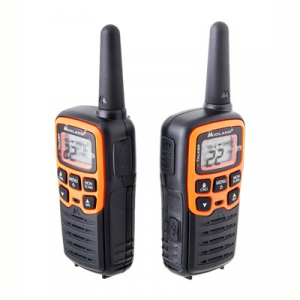 Clear Reception. Clear Transmission. Clear Sound Quality. X-TALKER T51 walkie talkies have up to a 28-mile range and features 22 Channels (38 Privacy Codes), Channel Scan, and our legendary Weather Alert technology. Features: Three Year Warranty 22...
---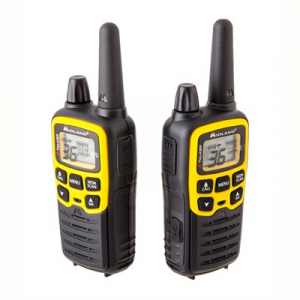 Clear Reception. Clear Transmission. Clear Sound Quality. With over 10 hours of talk time, X-TALKER T61 has up to a 32-mile range and features 36 Channels and 121 Privacy Codes, Channel Scan, and our legendary Weather Alert and Weather Scan technology....
---
MULTIPLE POWER SOURCES - The ER310 features 3 sustainable power sources to recharge your radio: Solar Panel, Hand Crank, & Rechargeable 2600 mAh Battery. SOLAR PANEL - Simply recharge the internal lithium ion battery with direct sunlight. HAND CRANK -...
---
2-WAY RADIOS - These walkie-talkies feature 50 GMRS (General Mobile Radio Service) channels, along with channel scan to check for activity. The JIS4 Waterproof Protection prevents splashing water from having any harmful effect on it (splash resistant).....
---
Portable CB radio with 40 CB channels, 10 NOAA channels, and 4 Watts of output power. Power with six AA batteries or included cigarette lighter adapter for mobile use. Instant access to NOAA Radio, channels 9 and 19; Dual Watch monitors channel 9 and...
---
40-Channels, Channel Scan - Automatically checks channels for activity. 4-Watt Output Power - Delivers maximum communication range. Squelch Control - Eliminates unwanted background noise. Large, Backlit LCD - Multifunction display that is easy to read...
---
Comforatable Headset Microphone. Over-The-Ear Microphone Headsets With Vox/Ptt Dual Pin Jacks For Maximum Strength. 2 Pk,For All Gmrs Midland Radios. Comfortable, Flexible Microphone. For All Gmrs Midland Radios.
---