Brand A-Z
National Target (1 to 7 of 7)
---
---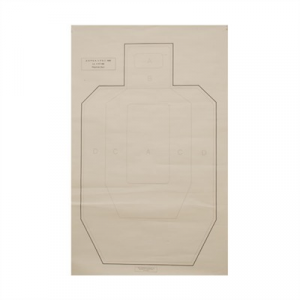 Paper targets are NRA approved for 50 yard shooting for pistol. Silhouette style for USPSA/IPSC shooting with A, B, C and D zones. Mfg: National Target SPECS: Paper, 35" (88.3cm) x 22" (55.1cm) overall.
---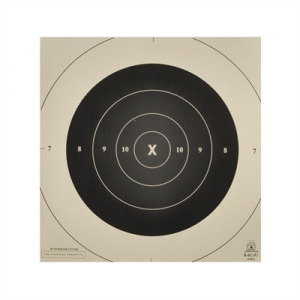 10 1/2" (26.7cm) x 10 1/2" overall; 8" (20.3cm) dia., black (8 - X rings). Mfg: National Target
---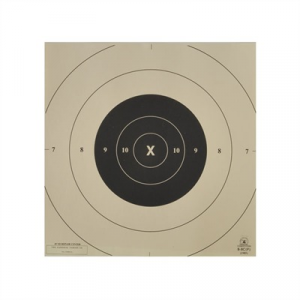 10 1/2" (26.7cm) x 10 1/2" overall; 5-5/16" (13.5cm) dia., black (9 - X rings). Mfg: National Target
---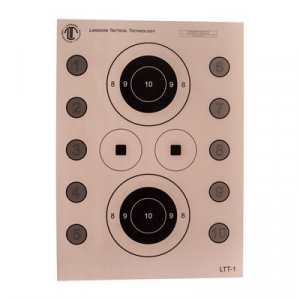 The Langdon Tactical Pistol Skills target was designed to allow shooters and firearms instructors to shoot several drills and or several relays without having to change targets. The design is a collaboration between Ernest Langdon and John M. from the...
---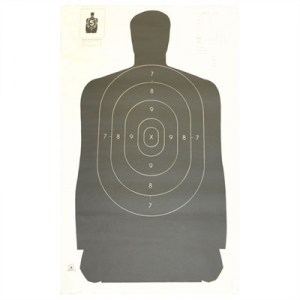 The two most popular humanoid targets. B-27 - Black, with white scoring rings. 50 yard target gives 25 meter scoring. B-27E has a reduced lenth silhouette without changing centersize. Reduced size B-29 gives 50 foot scoring, B-34 gives 25 yard scoring....
---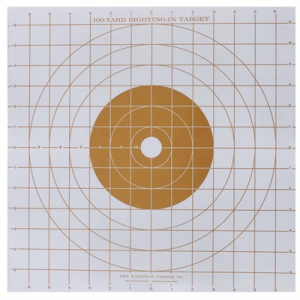 Brilliant flourescent red on a white background presents a highly visible aiming point for precise sight alignment. Offers excellent contrast to easily align sights or crosshairs. Features a grid divided into 1" squares to help you quickly determine sight...
---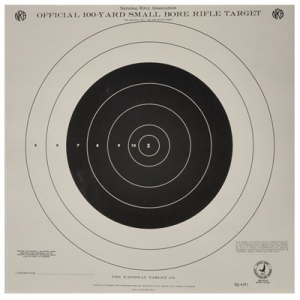 14" (35.5cm) x 14" overall; 8" (20.3cm) diameter, black (7-X rings). Mfg: National Target
---