Brand A-Z
Next Level Training (1 to 2 of 2)
---
---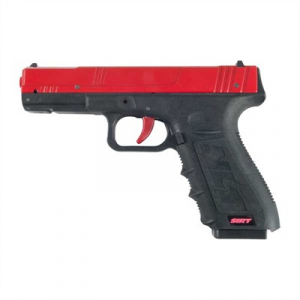 "Shot Indicating Resetting Trigger" training pistol simulates the size, weight, and functional features of a Glock 17/22 pistol to provide an exceptionally realistic supplement to actual live-fire training. The dual-laser system gives the trainee detailed...
---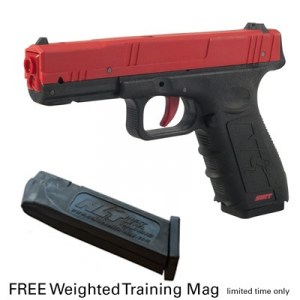 Training pistol with the look, feel and approximate weight of a Glock 17/22 provides enhanced dry-fire practice. The Shot Indicating Resetting Trigger (SIRT) system assists shooters in developing proper grip and trigger control without spending money...
---
---
GET YOUR SWEAT ON: The Sweet Sweat Waist Trimmer increases your core temperature during exercise improving sweat production and thermogenic activity.*. FREE Bonus: Includes breathable carrying bag and a sample of our bestselling Sweet Sweat Gel. Use Sweet...
---
The Bosu Balance Trainer delivers killer cardio workouts, builds strength, improves balance and flexibility, and fine-tunes sport skills. Focus on a full body workout or mix and match core, upper body and lower body to create endless workout options....
---
BCAAs - 2:1:1 ratio of leucine, isoleucine, valine. RECOVERY - take your training efforts to the next level by supporting endurance and recovery*. ACTIVE LIFESTYLE - help your active lifestyle by supplementing with ON BCAA capsules*. EASY TO SWALLOW CAPSULES....
---
FULL SIZE KEYBOARD: A true full size 61 key keyboard piano with standard key sizes features LCD screen, record and playback functionality, 100 keyboard sounds 100 rhythms, and 50 demo songs. HEADPHONES: A set of high quality headphone are included within...
---