Brand A-Z
Ocean Kayak (1 to 8 of 8)
---
--- The Ocean Kayak Comfort Tech kayak seat back brings deluxe comfort to your sit-on-top kayak.
--- Ah, sweet relief! The Comfort Zone(TM) seat back from Ocean Kayak turns your sit-on-top kayak into an extremely comfortable ride.
--- The Ocean Kayak Frenzy(TM) Sit-On-Top Kayak is an affordable gateway into the world of kayaking. Enjoy a new perspective that puts you in touch with the water with a stable, forgiving design.
--- Use these medium Scupper Stoppers to keep excess water out of the cockpit of your Ocean Kayak watercraft.
--- The Scupper Valves from Ocean Kayak take the whole concept of a scupper to the next level.
---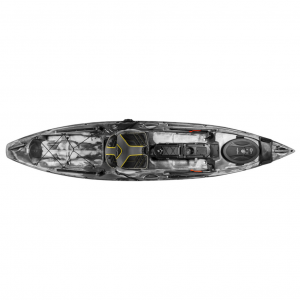 Designed to maneuver effortlessly in slow moving rivers, inland waters and small ocean swells, the Trident 11 Angler from Ocean Kayak may be the smallest boat in its fleet, but it sure is mighty. The Trident 11 features a large tank well with bungee...
--- Navigate inland waters, slow moving rivers, and moderate ocean swells with confidence. The Ocean Kayak Trident 11 sit-on-top has great stability and weight capacity with lots of angling features.
---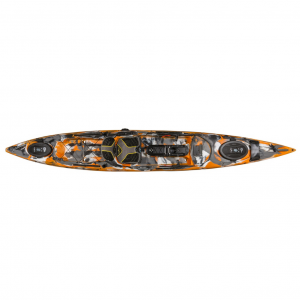 With the ability to adapt to almost any body of water, the Trident 13 Angler from Ocean Kayak is unmatched when it comes to speed, maneuverability and stability. The comfort Hybrid Seat Back and adjustable foot pegs make this boat versatile enough for...
---
DURABLE - Made from strong material used on most kayaks. PROVEN - Exact handles bought by major kayak brands. STAINLESS STEEL - Hardware included.
---
A must have if kayaking for extended periods. Padded back for comfort. Heavy duty clips fit most Ocean kayak models. Uv-resistant nylon pack cloth construction ensures durability. Reinforced stays add additional back support; brass Swivel buckles for...
---
Soft material makes them comfortable even when installed under your seat. Multi-ribbed design offers better seal. Color coded by size. Easy romoval tab on top. See Ocean Kayak Scupper plug chart for sizes need for different model kayaks.
---
This unisex graphic t shirt is a full cut regular adult spec and has no size seems and is not tapered.  This type of shirt is for a better looser fit, than the new tight fitted types of shirts.  Please review sizes before you buy, we want you to be...
---
Fits all kayak scuppers/scupper holes. 6 Pack (2 Neon Green, 2 Blue, 2 Red). Durable Rubber, Proven Product. Fit: Emotion, Ocean Kayak, Native, Old Town, and most other major brands. Fit: 3/4" inch to 1.5" inch scupper holes.
---