Brand A-Z
Old Town (1 to 11 of 11)
---
--- Friendly, with an easy-to-paddle nature, the Old Town Dirigo 120 kayak has a roomy cockpit and excellent initial stability making this a perfect choice for recreational paddlers.
---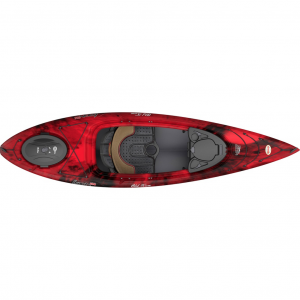 The Old Tow Loon 106 is the world's most advanced recreational kayak. 20 years ago Old Town canoe changed the way paddle sports thought about recreational kayaks with the Loon Series. Two years ago the team at Old Town set out to recreate the ultimate...
--- With extra width and volume for stability, and a sleek new hull design which is both zippy and forgiving, the Old Town Loon 106 ML Angler is the most versatile sit-inside angling kayak on the water.
---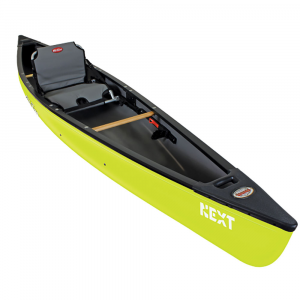 The NEXT from Old Town is the next big thing; this solo-paddled vessel is designed to incorporate characteristics from both kayaks and canoes making for a remarkably easy and natural paddling experience. With the ability to be paddled with either a double...
--- Great for tandem day-tripping or the solo paddler with a high skill level, this rugged canoe is at home on calm waters but can run rivers with the best of them, even when loaded down with gear.
---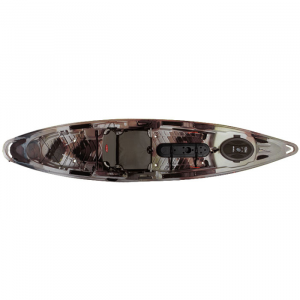 Get closer to your prey in the Predator 13. This kayak was made for the water both inside and out. Slip resistant Exo-Ridge Deck gives you the ability to stand instead or sit while you're casting out your line. Rod tip holders and retainer bungees are...
--- Highly stable with a grippy deck for fishing in the standing position, the Old Town Predator 13 sit-on-top kayak glides effortlessly through the water, bringing you closer the action.
---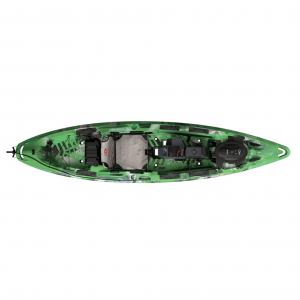 The Predator MK from Old Town is a game changer for kayak anglers everywhere. Bridging the gap between a fishing kayak and shallow water skiffs, the Predator MK features the combination of the Minn Kota motor (not included) and a foot-controlled rudder...
--- With easy-gliding performance to get you closer to the action, the Old Town Predator MX sit-on-top is a great fishing platform, with an exceptionally stable, high-traction deck.
--- With forward, reverse and agile maneuverability, the pedal powered Old Town Predator Pedal sit-on-top gets you to your fishing hole fast, and keeps you on the spot while your hands remain free.
---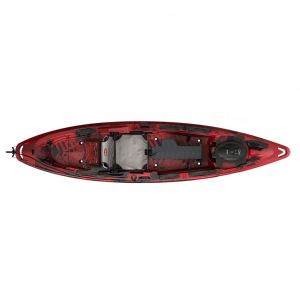 Get closer to the action with the Predator XL from Old Town. Prepare yourself for a totally new on water experience. The Predator XL comes equipped with highly-customized features that are engineered to meet the needs of avid anglers and weekend warriors...
---