Brand A-Z
Optivisor (1 to 4 of 4)
---
---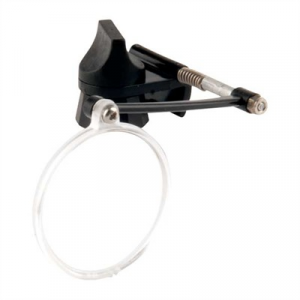 Instantly turns prescription or safety glasses into magnifiers for close up work. Pivots out of the way when not needed. Attaches to either right or left side. Precision-ground optical glass. Mfg: Optivisor SPECS: 24mm dia. Power/Focal Length: #3 - 3X,...
---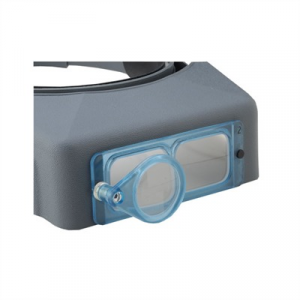 Easily attached to any OptiVISOR. Gives up to 6X magnification. Pivots out of way. Mfg: Optivisor SPECS: Screw-on attachment.
---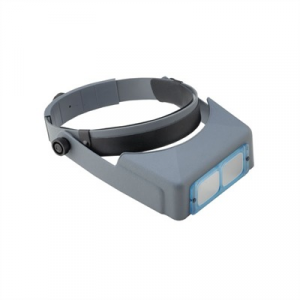 DIAL ADJUSTABLE CONTINUOUS HEADBAND - Specially formed to fit. A simple twist of the adjusting dial changes head size. Sealed-in mechanism is self-locking and trouble-free. Gives better balance and even more comfort. IT TILTS - Adjustable pivots make...
---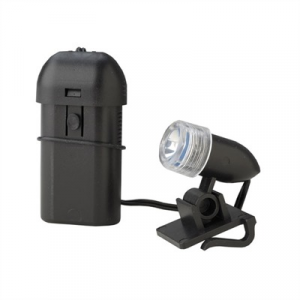 Hands-free light clips to OptiVISOR and directs bright light right where you look. Vertical swivel adjustment lets you aim the light precisely. Self contained battery pack clips to headband. Mfg: Optivisor SPECS: Uses 2 AA batteries, not included. 1 spare...
---
Premium-grade professional quality materials used in developing 4-level magnifying lenses for varied magnification.. Head-mounted design, to easily fit your head and without discomfort. Customisable head band.. Easy to use and safe to clean. Comes with...
---
Headband binocular visor with snap-in 3.5X magnifying lens plate for hands-free viewing. Ground and polished glass prismatic lens for improved focus and reduced eye strain. Visor size-adjustment knobs for customized fit. Visor tilts out of way when not...
---
The OptiVISOR flip-up magnifier frees both hands for inlaying, wiring, fret dressing and other close work. The OptiVISOR comes with 2X magnification lens with a 10" (25.4cm) focal length - good for medium-close work like pearl cutting, inlaying, engraving...
---
Binocular headband magnifier provides hands-free magnification and viewing for a variety of applications such as jewelry-making, watch-making, needlework, artwork, electronic inspection, book-reading, print inspection, and stamp-collecting. Available...
---
REAL GLASS LENSES: Visor glasses are shaped, ground, and polished to precision optical standards. Mounted to a durable frame and interchangeable. ADJUSTABLE HEAD MOUNT: Comfortable and form fitting to all head sizes. This hands free headband...
---