Brand A-Z
Outdoor Connection (1 to 7 of 7)
---
---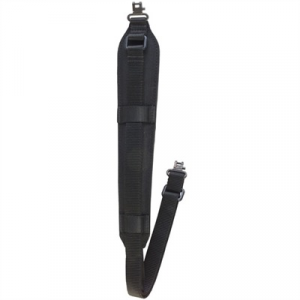 Comfortable, shoulder pad of silicone-treated, suede leather lock-stitched over a neoprene rubber pad. Integral thumb loop reduces hand and arm fatigue; helps control the rifle on rough terrain. Includes Talon Q/R swivels. Go from carry to shooting sling...
---
Simple, inexpensive, lightweight carry sling of close-weave nylon webbing has a "razor"-thin, elasticized shoulder pad that absorbs shock as you walk, so you can carry your rifle all day without killing your shoulder. Pad is made of tough, 800-lb. test...
---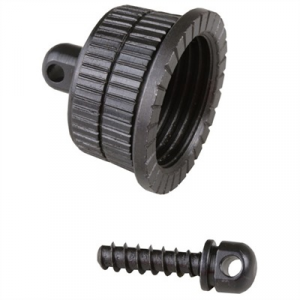 Machined steel magazine cap with built-in, 360deg rotating swivel stud makes it easy to convert your Remington shotgun to accept a carry sling. Unique cap design includes both ratchet and ball/spring type detent systems for no-hassle installation. Includes...
---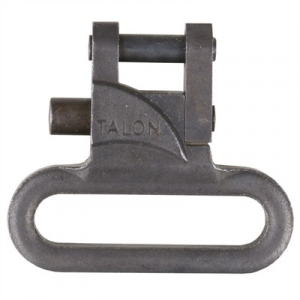 Well designed, high strength swivels with quick-detach feature allow one sling to be used for multiple rifles. Talon sling swivels lock to the base with a push-pin that's spring loaded to the closed position to prevent accidental opening. All steel construction...
---
Switch from carry to shooting sling without buckles, hooks or snaps. Use as a "hasty sling" for off-hand shots or adjust to lock into other positions. Mil-spec nylon webbing won't rot, mildew or break down . Mfg: Outdoor Connection SPECS: Available in...
---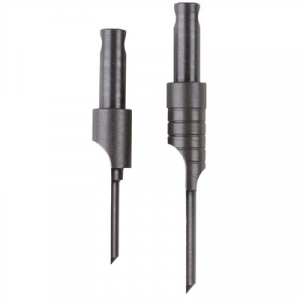 Easy to use, carbon steel drill bits contain a special relief tip to help prevent wood splintering and break-out when drilling sling stud holes. Features a built-in counter-sink for precise inletting of the stud spacer and a flush fit every time. Pre-set,...
---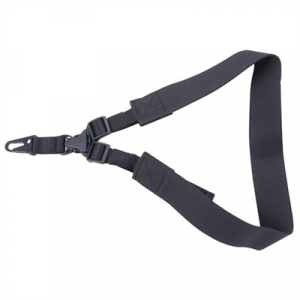 Durable tactical slings provide a wide variety of comfortable carry options while ensuring rapid, smooth transitions to a shooting stance. These slings are manufactured from durable, mil-spec materials, featuring close-weave nylon webbing, heavy-duty...
---
AD-20913 original padded Super. Standard Sling. Nylon padded material.
---
Sold without swivels only. Compact and durable material. Multiple use: rifle, muzzleloader, shotgun. 2 1/2″ wide shoulder pad. The "Best Cheap Sling" on the market.
---
PROTECTS YOUR ELECTRICAL DEVICES - Ideal for landscape lighting, water features, Christmas decorations, power tools and more, this outdoor connection cover keeps your outside outlets safe and dry, protecting you and your electrical devices.. RESISTANT...
---
ELECTRIC SAFETY - The weatherproof power cord connection box is a must have for any homeowner seeking to keep outdoor electrical connections safe and dry.. OUTDOOR CONNECTION BOX - The patented weatherproof design easily fits most indoor/outdoor power...
---
Outdoor/indoor christmas lights: listed for both outdoor and indoor uses, these Aurio string lights help you create a magical ambiance on with decorations, on your porch and around the home. Csaus certified and energy efficient: even if you leave your...
---