Brand A-Z
Outdoor Connection (1 to 7 of 7)
---
---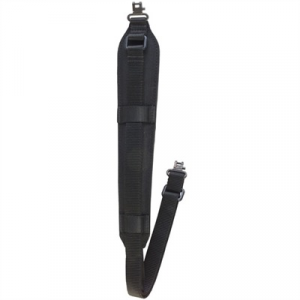 Comfortable, shoulder pad of silicone-treated, suede leather lock-stitched over a neoprene rubber pad. Integral thumb loop reduces hand and arm fatigue; helps control the rifle on rough terrain. Includes Talon Q/R swivels. Go from carry to shooting sling...
---
Simple, inexpensive, lightweight carry sling of close-weave nylon webbing has a "razor"-thin, elasticized shoulder pad that absorbs shock as you walk, so you can carry your rifle all day without killing your shoulder. Pad is made of tough, 800-lb. test...
---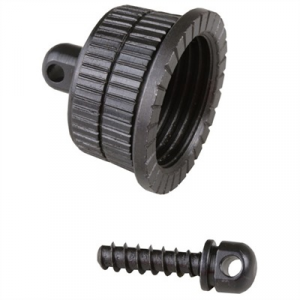 Machined steel magazine cap with built-in, 360deg rotating swivel stud makes it easy to convert your Remington shotgun to accept a carry sling. Unique cap design includes both ratchet and ball/spring type detent systems for no-hassle installation. Includes...
---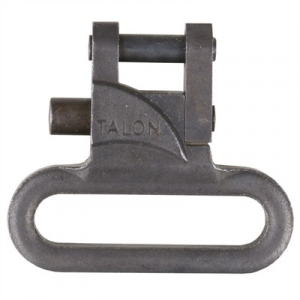 Well designed, high strength swivels with quick-detach feature allow one sling to be used for multiple rifles. Talon sling swivels lock to the base with a push-pin that's spring loaded to the closed position to prevent accidental opening. All steel construction...
---
Switch from carry to shooting sling without buckles, hooks or snaps. Use as a "hasty sling" for off-hand shots or adjust to lock into other positions. Mil-spec nylon webbing won't rot, mildew or break down . Mfg: Outdoor Connection SPECS: Available in...
---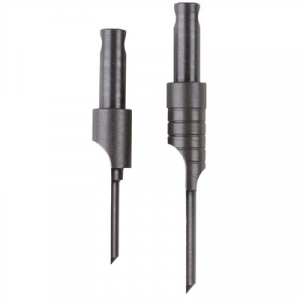 Easy to use, carbon steel drill bits contain a special relief tip to help prevent wood splintering and break-out when drilling sling stud holes. Features a built-in counter-sink for precise inletting of the stud spacer and a flush fit every time. Pre-set,...
---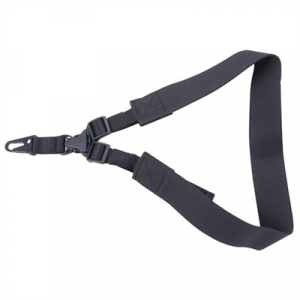 Durable tactical slings provide a wide variety of comfortable carry options while ensuring rapid, smooth transitions to a shooting stance. These slings are manufactured from durable, mil-spec materials, featuring close-weave nylon webbing, heavy-duty...
---
STRUCTURE IMPROVED. Designed for fast and convenient connections.Can be easily attached to belt loops,backpacks,and more.You can also use them to put up tents and connect cords.. LIGHT,STRONG&RUST-FREE.Made of aero grade aluminum alloy with a polished...
---
Hitch tightener prevents rattling, wobbling, rocking and hitch movement for cargo carriers, hitch racks, bike racks and trailer ball mount brands such as Thule, Rola, Yakima, Inno, Draw-Tite, Hidden Hitch, Reese and StowAway. Includes a heavy-duty stainless...
---
WEATHERPROOF REMOTE CONTROL CONVERTER: the remote control converter kit has a durable, water tight construction with a 6" grounded cord and is compatible with 3-wire plugs for outdoor use. USER-FRIENDLY DESIGN: the Woods 32555 weatherproof outdoor outlet remote control converter kit...
---
Flexible bandage covers and protects cuts and scrapes. Dries almost instantly. Designed to move like a second skin. 24-hour hold lasts through handwashing. Quilt-Aid Comfort Pad wicks away fluids without sticking to wounds.
---
Adjustable straps for a custom fit. Two support stays, one top and one on bottom to provide rigid support to the wrist. Latex Free, Breathable fabrics for comfortable all-day wear. Padding around spoon adds extra comfort.
---