Brand A-Z
Pelican Case (1 to 3 of 3)
---
---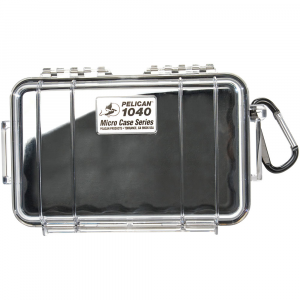 The Pelican Micro Case 1040 Dry Box is great for protecting your valuables during rugged sports. The Pelican Micro Case 1040 Dry Box features an automatic pressure equalization valve designed to balance interior pressure and keep water out. Water resistant,...
---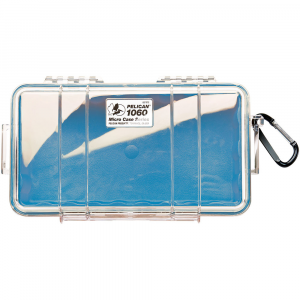 The Pelican Micro Case 1060 Dry Box is great for protecting portable electronics from the elements; such as cameras, cell phones and other small items. This case is water resistant, crush-proof, and dust proof allowing you to bring your most prized possessions...
---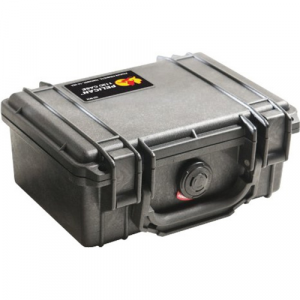 The Pelican Small Case 1120 Dry box is a watertight, crushproof, and dust proof case that includes open cell core with solid wall design that is strong and light weight. The Pick 'N' Pluck Foam is perfect for customizing to fit your valuables while the...
---
Waterproof Case fits DJI Mavic Pro (NOT the Mavic 2 Pro), Remote, Batteries, Charger, Tablet and some Accessories (Fits Complete Fly More Kit!). Does not fit Mavic 2 Pro.. Pelican case is 100% Waterproof & Dustproof, and features a Lifetime Gaurantee....
---
Authentic Pelican Storm Case. High quality water-jet sculpted foam interior. Fits Mavic Pro or Mavic Platinum Pro and Accessories. Holds Drone, Controller, 4 Batteries, Charger/Cables and Spare Props.
---
Foam is die-cut into one inch squares. An easy do-it-yourself system for customizing the interior of you Pelican case. Contents stay in place and get extra protection at the same time..
---
Watertight, Crush-Proof and dust-proof. Lid depth:  1.79" (4.5 cm); bottom depth: 5.79" (14.7 cm); total depth: 7.58" (19.3 cm). Faa maximum carry on size and buoyancy is 64.15 pounds. Open cell core with solid wall design to make a strong yet lightweight...
---
Pelican cases are kept watertight through the use of a tongue and groove fit and a polymer o-ring.. Pelican cases come standard with an Automatic Pressure Equalization Valve which releases built up air pressure while keeping water out.. Pelican's Pick...
---