Brand A-Z
Power Putty (1 to 1 of 1)
---
---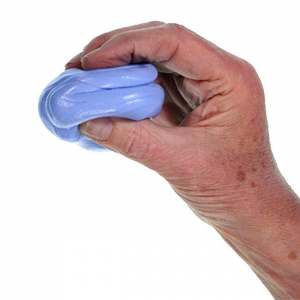 Power Putty is the most versatile hand exerciser there is to develop strong hands. It is made of a unique silicone rubber that resists in proportion to the pressure applied against it. For example, under hard impact it bounces like rubber, under slow...
---
Ideal for removing excess paint/stickers from windows. Supplied with 1 heavy duty blade. Color: Yellow.
---
Butyl Glazing Compound is specially formulated for glazing double glazed units into timber window fr. UK's No 1 Hand and Power Tool Seller. BEST BRANDS AT BEST PRICES. Draper, Sealey, Bahco, Stanley and Much More...
---
100% brand new and high quality.. Grinding (polishing) speed, improve efficiency, save time.. Excellent handling, vibration, long time operation is not tired, comfortable operation, winter is not cold hand.. Suitable for automotive sheet metal putty grinding;...
---
Patented design; Compatible with nsd digital speedometer sm-01 and sm-02. Computer balanced inner gyroscopic rotor for vibration free Operation at up to 15,000 rpm. Break resistant Structure with military-grade plastic shell that Comes in an attractive...
---
Aids in relieving stress and tension. Strenthening all the muscles in the fingers & hands. Develop strong hands & prevent injury. Works to quicken hands & improve dexterity.
---