Brand A-Z
Pro Mag (1 to 10 of 10)
---
---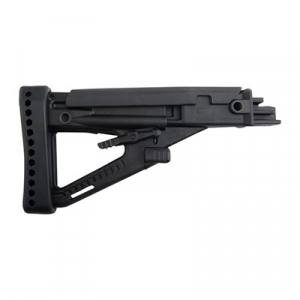 AA123 Archangel OPFOR AK-series 4-position adjustable butt-stock fits most stamped-receiver AK's. The butt-stock includes a seven-position adjustable cheek-riser allowing an optimum sight picture with both iron and glass sights. The AA123 Archangel...
---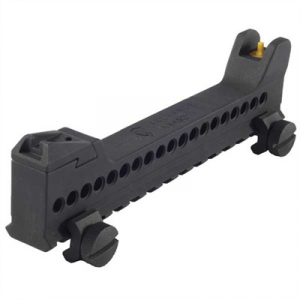 One-piece, pistol-style sight unit clamps to handguard Picatinny rail in the 3 or 9 o'clock position to provide instant CQB or backup sighting. Simply rotate the rifle slightly to the side and acquire the Archangel unit's pistol-style sight picture. Offers...
---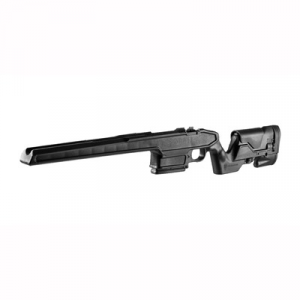 The ProMag Archangel line of stocks now includes a precision stock for the Mauser K-98 and variant rifles. Engineered to provide comfort, control and superior weapon retention of a proven rifle design. Constructed from a proprietary carbon-fiber filled...
---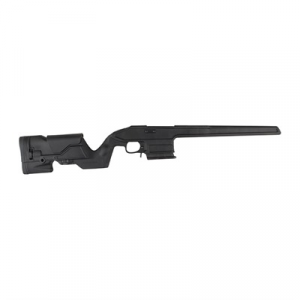 A drop-in fit next-generation stock, constructed of a proprietary carbon-fiber filled super-tough polymer, for the classic Mosin-Nagant M1891. The stock fits most M1891 rifles, the hex and round receivers found on the 91/30, the Soviet M-38/M-44/Chinese...
---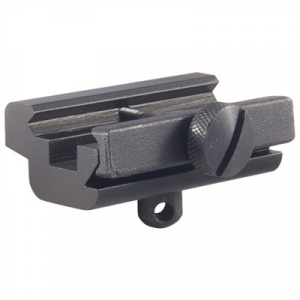 Machined aluminum mount clamps to Picatinny handguard rail to provide a secure attachment point for a swivel-stud mounted Harris or ATK folding bipod. Knurled, steel crossbolt and locking bar can be quickly tightened with two fingers, or secure the rail...
---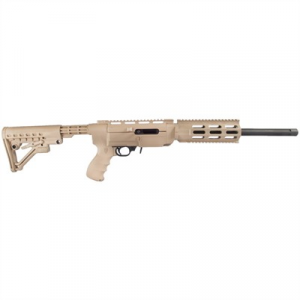 Drop-in conversion kit gives your 10/22 an aggressive "black rifle" appearance and greatly expanded accessory mounting versatility. Lets you install a wide variety of tactical accessories designed for the AR-15/M16 platform for live-fire training with...
---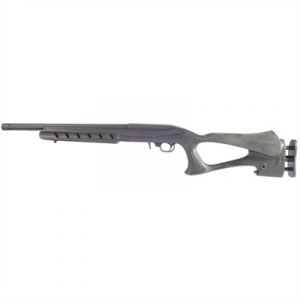 Lightweight synthetic thumbhole stock gives your .22 LR 10/22 the ergonomic enhancements of a free-float target stock at an amazingly economical price. Simply transplant your rifle's barreled action into the Archangel-no permanent modifications, and you...
---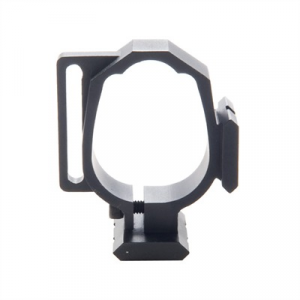 Machined aluminum replacement for the factory barrel band on a 10/22 carbine offers an integral sling loop and two Weaver-style accessory rails. Accepts slings up to 1 1/4" wide, and reversible design lets you install it with the sling loop on either...
---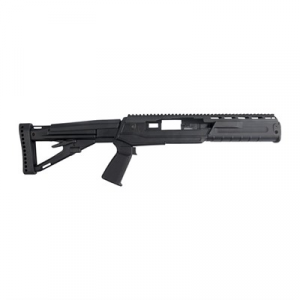 The Sparta stock conversion offers the owners of Ruger Mini-14/Mini-30/6.8 Ranch rifles the convenience of a pistol grip stock, with an adjustable length-of-pull, and adjustable cheek-riser. Equipped with a full-length, aluminum top- rail designed to...
---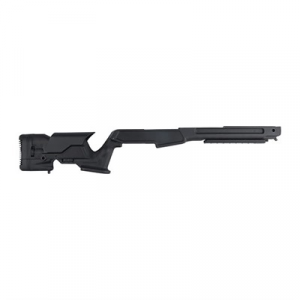 Next generation, fully adjustable stock for Springfield M1A and M14 rifles. Drop-in fit. Built entirely of proprietary, lightweight, carbon fiber reinforced polymer. Impervious to weather, and will withstand all standard gun solvents and oils. The Archangel...
---