Brand A-Z
Probar (1 to 10 of 10)
---
---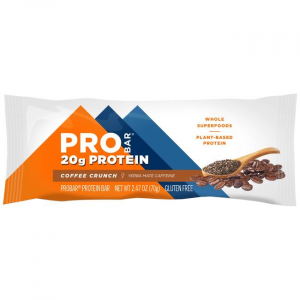 Looking for a protein bar that resembles nature rather than a science experiment? Good. Because PROBAR's Core packs 20 grams of plant protein and plenty of real, recognizable ingredients. And it does more than build your strength it boasts chia seeds...
---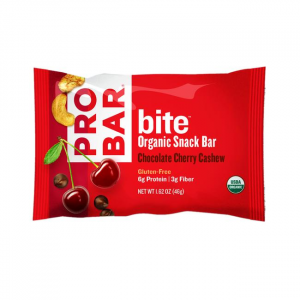 All your favorite things about ProBar Meal bars in a convenient smaller size! At 190 calories, PROBAR bite contains 3-4g of fiber, 10-11 grams of sugar and six grams of plant-based protein. In addition, PROBAR bite is certified USDA Organic, gluten-free,...
---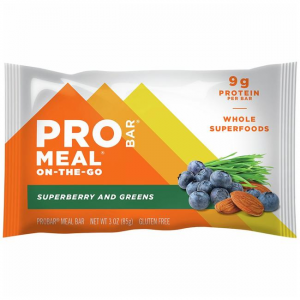 PROBAR shows that you do not have to sacrifice taste to have a healthy and natural meal replacement bar. The 15 whole foods found in the PROBAR formula is the reason your hunger is curbed for hours after eating. Nothing beats whole foods for providing...
---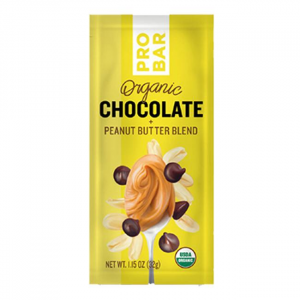 PROBAR, maker of delicious, plant-based food products, is excited to announce the launch of a new line of Organic Nut Butters. This is PROBARs first product launch outside the bar category. PROBAR Organic Nut Butters, arrive in PROBAR classic flavors...
--- Treat your taste buds to the spreadable perfection of organic PROBAR Almond Butter.
--- The PROBAR Base(TM) bar packs 20g of plant protein and plenty of real, recognizable ingredients into a bar that tastes great and helps you recover from intense activity.
--- Give yourself a boost when you need it most with PROBAR Bolt(TM) energy chews.
--- Bite into the tasty decadence of PROBAR Fuel energy bars. A blended combination of fruit, nuts, and chia seeds create a great option for a midday snack or to fuel you through your next workout.
--- Honored with Health Magazine's ''Best In Food'' award, the delicious PROBAR Meal bars supply all natural food for extra endurance, fast recovery and meal replacement.
--- Savor the spreadable perfection of organic peanut butter and flavors with the PROBAR Peanut Butter Blend.
---