Brand A-Z
Sawyer Products (1 to 11 of 11)
---
---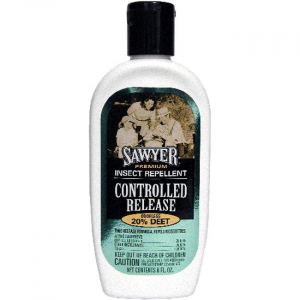 Sawyer Controlled Release formula uses a patented Sub Micron Encapsulation process by which DEET is captured inside a Micale protein. Each microscopic particle of protein contains chambers which hold the DEET. Over a period of up to 24 hours your skin...
---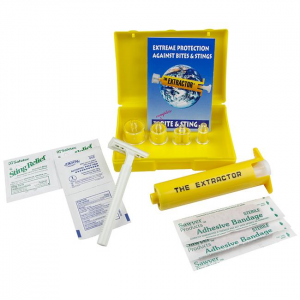 For Removal of Poisons from snake bites, bee and wasp stings, mosquito bites & more. The Extractor Pump Vacuum was designed specifically to provide the most powerful suction available for the safe extraction of venoms and poisons. Because its Double Chamber...
---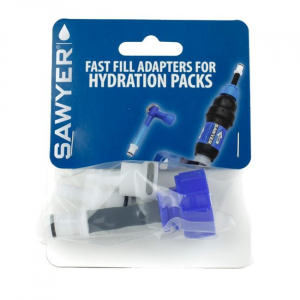 Fill your hydration pack reservoir directly from your screw on/off filter without removing it from your backpack with this accessory. (Hydration pack and filter sold separately). This handy Sawyer hack makes refilling hassle free. This adapter kit was...
---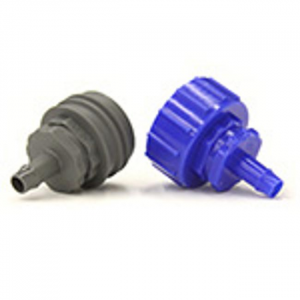 Inline Hydration Pack Adapters for the Sawyer Screw On Filter that will allow you to install your filter on your hydration pack line to filter your water on the go. Compatible with the Sawyer Squeeze Filter and the All-In-One Filter.
---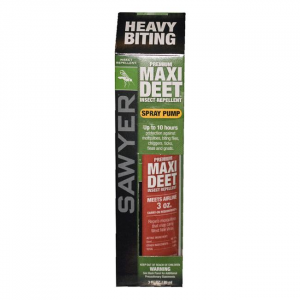 Fend off mosquitoes, biting flies, chiggers, ticks, fleas and gnats for up to 10 hrs. with Sawyer Premium Maxi DEET insect repellent.
---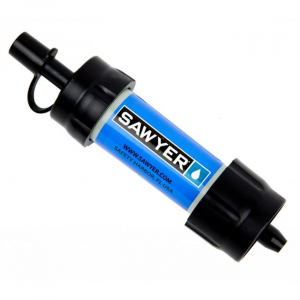 The Sawyer Mini Filter is an ultra light 2 ounces, and compact enough to fit in the palm of your hand. Its also versatile, you can drink water directly, attach to the Sawyer Squeeze Pouches, use inline, or even attach to bottled water. This Mini Filter...
---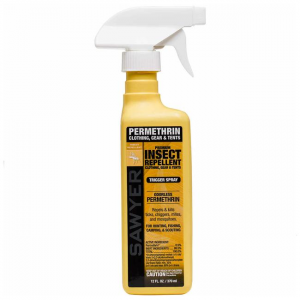 Developed in cooperation with the U.S. Military, government agencies, universities, and others; this Sawyer Clothing repellent offers superior protection from disease-carrying biting insects. The active ingredient, Permethrin, is a synthetic molecule...
---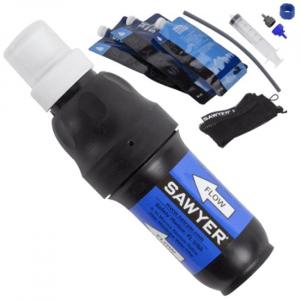 The Sawyer PointONE Squeeze Filter is the lightest and most versatile filtration system on the market. With a total field weight of 3 ounces and ability to roll up, it takes up virtually no space in your pack. This product includes 3 pouches (12oz, 16oz...
---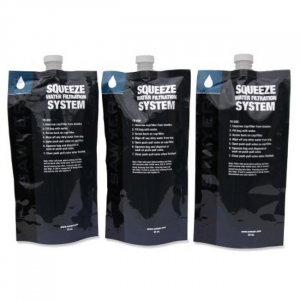 Use these 32 oz Sawyer PointONE Filter Pouches with your Sawyer PointONE Squeeze Filter (sold seperately).
---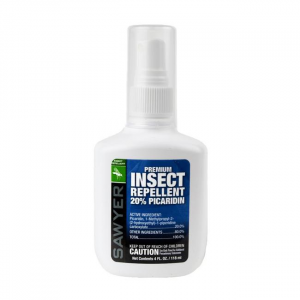 Sawyer Fishermans Formula Picaridin Insect Repellent is gear safe and effective against mosquitoes, ticks, and flies. Their 20% Picaridin insect repellent is safe for use during pregnancy and on kids as young as six months of age.
---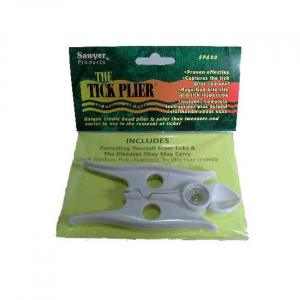 Tick Pliers are a small hand held device which is designed to help remove ticks from people and pets safely and completely. They feature a unique design which is able to get under the tick and as close to the skin of the host animal.
---