Brand A-Z
Silva (1 to 9 of 9)
---
---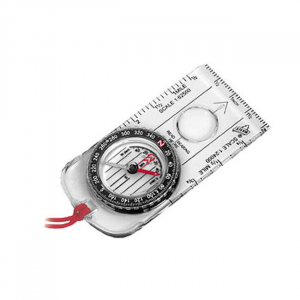 The Silva Explorer 203 compass is a great little tool for the mid level orienteer enthusiast. This compass features an ergonomically designed base plate, so it fits comfortably in your hand.
---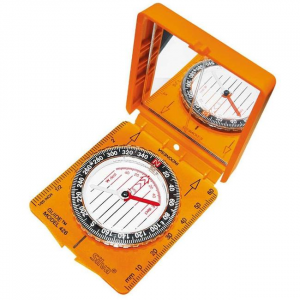 The Guide 426 from Silva is a lightweight, do-it-all compass that is sure to help you find your way. If you're headed anywhere near water, the polypropylene base will keep this compass afloat, while the compact size fits just about anywhere. Set your...
---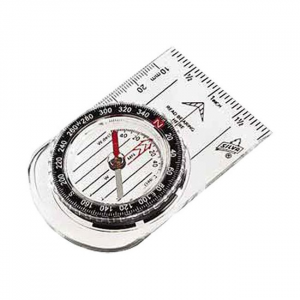 The Silva Polaris Compass are proven accurate from -40 degrees to +140 degrees. Everyone from professional guides to youth group leaders rely on Silva. All are impact resistant and meet or exceed U.S. government standards for durability and accuracy.
--- The Silva Guide 426 is a compact sighting compass that's great for any outdoor activity. The lightweight polypropylene baseplate floats, a great feature for any water or near-water adventure! The compact size slips easily in a shirt pocket, readily available...
--- Own excellent value & superior accuracy with the Silva Polaris 177. Large numerals at every 20 mark and a clear base plate with inch and millimeter markings and a 1:24,000 scale make it easy to read a map, set bearings and plan a trip with the Silva Polaris...
---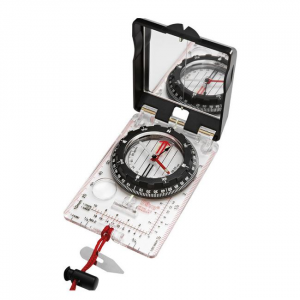 The Silva Ranger 15-CL is a legend in it's own time. With its large knurled dial, sighting mirror and lanyard the Silva Ranger 15-CL will keep you moving in the right direction.
--- The Silva Ranger CL compass delivers superior accuracy, even in the most demanding conditions. The large mirror enhances accuracy when sighting on distant landmarks. Three scales provide quick, easy plotting with any topographic map. Romer scales can...
--- Perfect for backpacking, angling, camping and hiking, the Silva Trekker 420 has a sighting mirror for quick accurate bearings and a clear baseplate for map work. Rotating capsule with sure-grip dial, red orienting arrow and declination scale on the Silva...
--- Designed for backpackers and campers, the Silva Trekker 420 is a lightweight compass with a four-position positive stop mirror for quick accurate sighting and a clear baseplate for map work. The rotating capsule has a sure-grip dial, enlarged numerals...
---