Brand A-Z
Supertopo (1 to 13 of 13)
---
---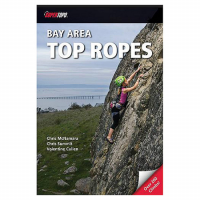 This book outlines over 260 climbs within a two hour drive of San Francisco with everything from popular classic routes to hidden gems. Pictures and detailed descriptions of each climbing area including Mt Tam, Castle Rock, Split Rock, and Mt Diablo are...
---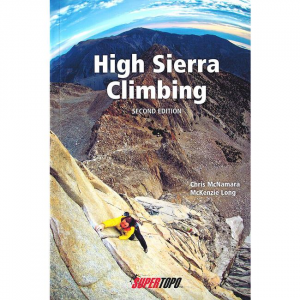 This guidebook includes 26 of the best High Sierra alpine climbs ranging in difficulty from 3rd class to 5.11c. Most of these climbs are well-protected, 10-15 pitches long, and ascend some of the best alpine granite anywhere. Whether you plan to scramble...
---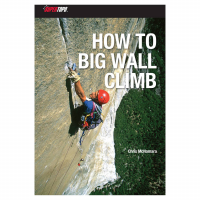 The 144 pages and 40-plus color action photos of How to Big Wall Climb by SuperTopo founder Chris McNamara takes you from the ground to the summit of El Cap step by step. McNamara covers leading and following, gear placement, anchor construction, bivying,...
---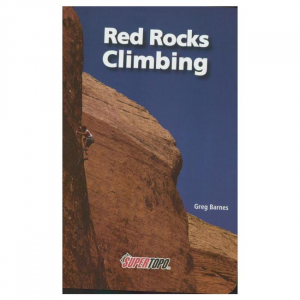 This book offers 100 of the best routes in Red Rocks from 15-pitch trad climbs to single pitch sport routes. While this guidebook focuses on the most classic multi-pitch routes such as Crimson Chrysalis and Epinepherine, cragging routes are also included....
---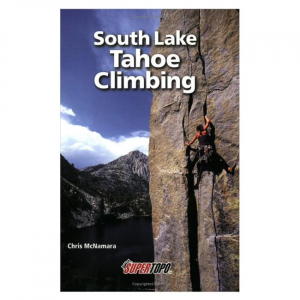 South Lake Tahoe offers exquisite year-round climbing for every ability and taste. Trad climbers can jam smooth Yosemite-like cracks at Sugarloaf or Eagle Lake, pull on steep knobs at Phantom Spires, lead their first multi-pitch route at Lovers Leap....
---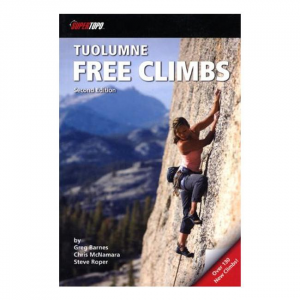 This book focuses on topropes, crags, and multi-pitch climbs in the 5.6-5.10a range. As in all SuperTopo books, the authors personally climbed and documented most climbs with meticulous care to create the most detailed and accurate topos ever published.
---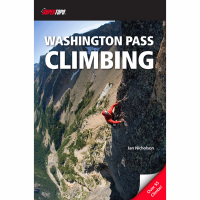 Washington Pass Climbing by Ian Nicholson consists 59 of some of the best alpine routes in the Cascade Range. This comprehensive guide book highlights routes for beginners to the most experienced climbers, from 4th class scrambles to 5.13 big walls. Equipped...
---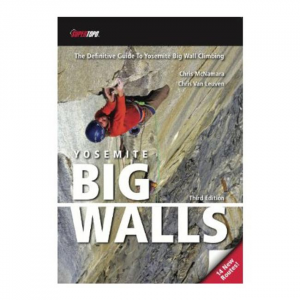 The definitive guide to Yosemite Big Wall Climbing, this handy resource lists all the well-known big wall climbs along with helpful information for each route, taken from the authors' personal experience.
---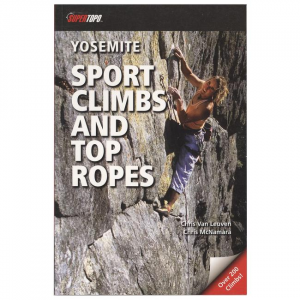 This book includes over 200 of the best top ropes and bolted sport climbs in Yosemite Valley. The climbs range from 30-foot top ropes next to the road to awesome multi-pitch sport climbs and everything in between. Each of the 25 areas covered in this...
---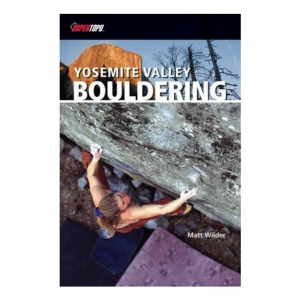 Yosemite Valley is one of the best granite bouldering areas in the world. This guide aims to inspire current and future Yosemite boulderers and makes Valley bouldering more accessible through clear descriptions, detailed topos, and numerous photos. This...
---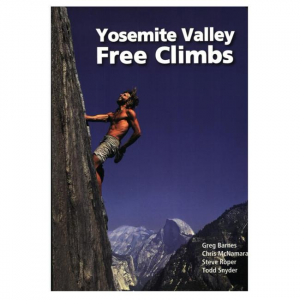 From 16-pitch trad climbs to one-pitch sport routes, here are more than 230 of the best routes in Yosemite Valley, with detailed topos to topropes, cragging, and multi-pitch climbs in the 5.4 to 5.9 range. You'll find the classic Yosemite challenges plus...
---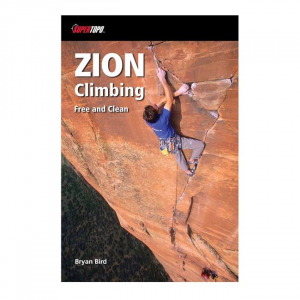 Zion Climbing: Free and Clean is the most comprehensive climber's guide to Zion National Park, arguably one of the most beautiful national parks in the United States. Inside you will find up-to-date information on more than 250 free climbs and 25 of Zion's...
--- Head to one of the United States' gems, Zion National Park, with Zion Climbing: Free And Clean in hand - your ultimate climbing guide to the area with info on over 250 routes ranging from 5.5 to 5.13a and more. Get current data on Zion's most popular...
---