Brand A-Z
Tac Med Solutions (1 to 8 of 8)
---
---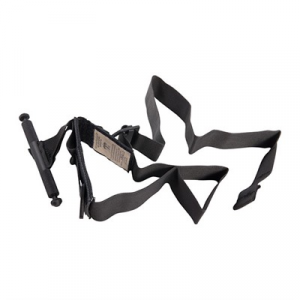 The SOFTT-W has a true 1 1/2" tourniquet strap providing a wider compression pattern than most standard tourniquets, or tourniquets with a 1" constricting band moving through a 1 1/2" sleeve. This broader compression pattern allows for increased patient...
---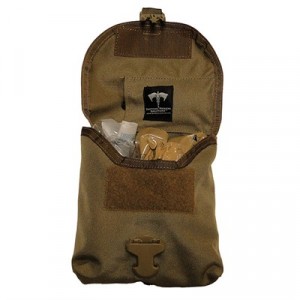 When an individual is involved in a shooting it is essential that they have the necessary items to render aid to themselves or to the suspect. The Tactical Medical Solutions Ballistic response pack contains the components necessary for a first responder...
---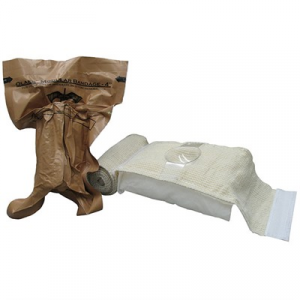 The Olaes Modular Bandage is the newest generation of trauma bandages and is advantageous for all levels of care providers. Packed with features such as 3 meters of gauze, a removable occlusive plastic sheet behind the dressing pad, and a pressure bar...
---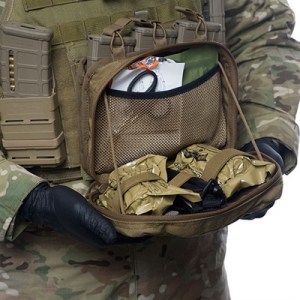 We know that for many of you medicine is only half of your job. If you're not treating casualties, you're engaging the enemy. The combat medic pouch was designed to make you a more effective combatant and a more effective care provider. The pouch saves...
---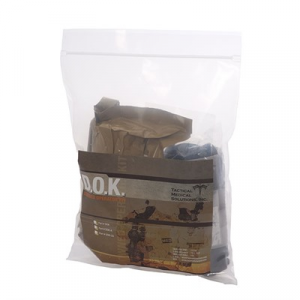 The DOK is a compact kit that contains the items essential for treatment of serious injuries encountered by law enforcement and military personnel. The DOK is compact enough to fit in a cargo pocket or glove box. It can also mount to a roll bar/ protective...
---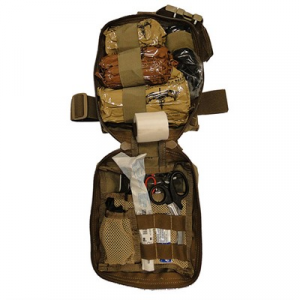 The Tac Med Convertible drop leg pouch provides the medic/operator with maximum flexibility without compromising the ability to provide on target care. This pouch can be worn on the leg or attached to a MOLLE style vest depending on the users' preference....
---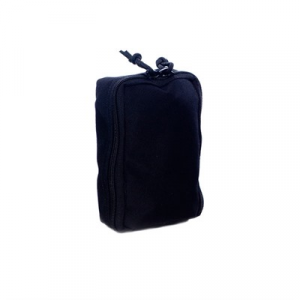 The Operator IFAK is a compact kit that provides the same capability offered by the Ballistic Response Pack in a more compact, streamlined design. The contents allow for the effective treatment of injuries commonly associated with combat trauma without...
---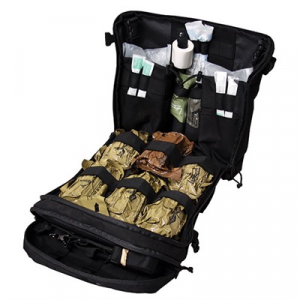 Stocked to provide life-saving treatment to multiple casualties, the RAID bag is ideally suited to work as an assault aid-bag, vehicle bag, or combat lifesaver bag. The bag can be worn as a backpack, hung as a pannel, or slung over a shoulder like a messenger...
---