Brand A-Z
Talley (1 to 5 of 5)
---
---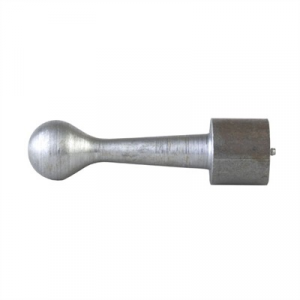 The same graceful, classic-styled straight bolt knob used by many of the top builders for their custom guns. Lathe turned from a solid piece of low carbon bar stock, ready to polish, checker or alter as you need. Extra stock left on the end for easy chucking...
---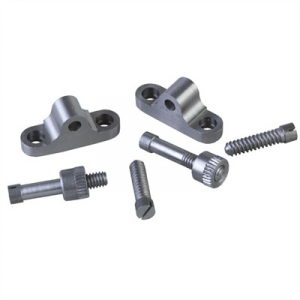 European-style bases with the traditional, wide swivel slot. Mfg: Talley SPECS: 1-1/16" (2.7cm) x 5/16" (7.9mm). Holes, .740" (18.8mm) c-to-c. 2 draft. 13/32" (10.3mm) total height.
---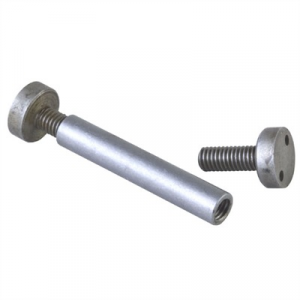 Distributes recoil on heavy magnums. Heavy-walled tube goes inside the stock, secures between two "bolts" with specially designed heads. With sharp, squared edges for clean inletting. Finish to match stock contours. Mfg: Talley SPECS: Tube " (6.3mm)...
---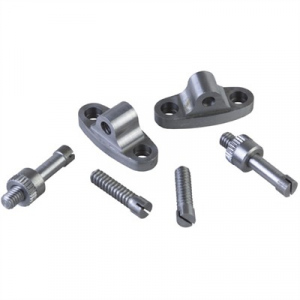 Oval shape looks graceful and contoured; secured with wood and machine screws. Mfg: Talley SPECS: 1-1/16" (2.7cm) x 3/8" (9.5mm). 13/32" (10.3cm) high. Holes, .740" (18.9mm) center-to-center.
---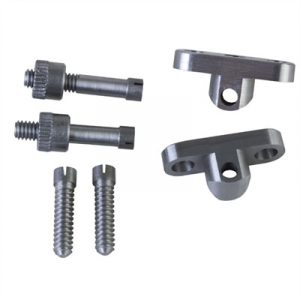 Wood screw-attached rear and machine screw-attached front bases with straight sides and prominent posts. Mfg: Talley SPECS: 1" (2.5cm) long. 5/16" (8mm) wide. Base is 9/64" (14.3mm) thick. Hole spacing: .700 center-to-center. Total height: 7/16" (11.1mm)....
---