Brand A-Z
Tear Aid (1 to 3 of 3)
---
---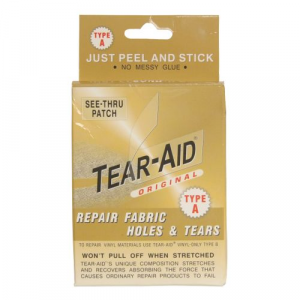 You'll be amazed at the range of materials you can fix with Tear-Aid Type A repair tape. Gives you a durable, flexible, airtight, watertight, puncture-resistant patch. No muss, no fuss, no mess. The matte finish polyurethane tape is exceptionally tough...
---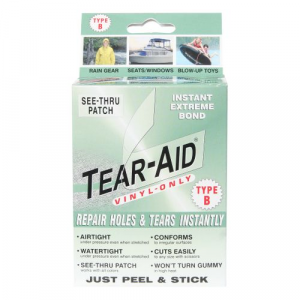 Sticks, stubs, thorns and horns make holes and tears in your PVC and vinyl gear. Tear-Aid Patch - Type B is your answer; It's durable, flexible, airtight and watertight. Perfect for your repair kit. The Tear-Aid Type B is for vinyl/PVC ONLY. The oils...
--- The Type B NRS Tear-Aid patch kit gets damaged vinyl and PVC gear back in the game with a quick and easy process.
---