Brand A-Z
Ultraspire (1 to 14 of 14)
---
---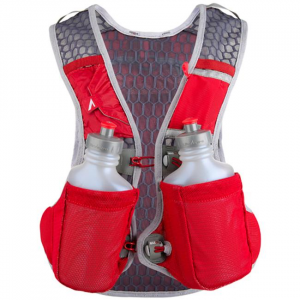 The New UltrAspire Alpha 3.0 Race Vest will keep you focused and moving consistently, carrying the essentials and finishing swiftly. The same legendary award winning classic pack, sized, form fitting and comfortable even more...
---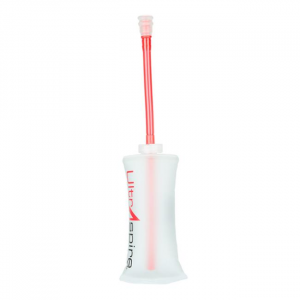 UltrAspire continues to push the envelope with their collapsible bottle. With a 500 mL (16 oz) capacity, the soft bottle features their Infusion Valve and Red tube which delivers a high flow. Trim the tube to any preferred length, and the user has hydration...
---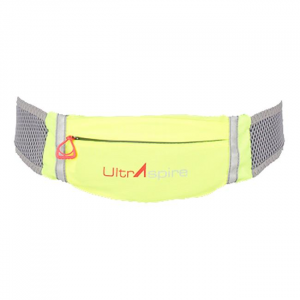 A sweet new waist pack stripped down for the minimalist ethic with soft elastic breathable mesh compartment that has unbelievable capacity! Simple and light, with reflective hits. The perfect road running pack for an early morning or twilight run. Be...
---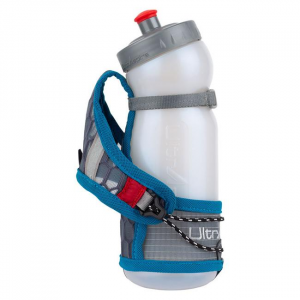 An innovative and versatile way to carry your hydration. Accommodates myriad choices for hand positioning with no gripping is necessary! Bottle is positioned above the hand and closer to the body for better dynamics and less energy expenditure.
---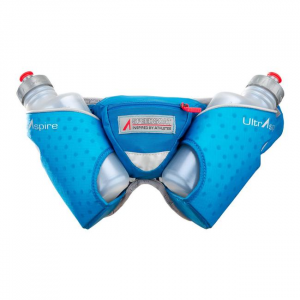 The forerunner to this pack- the Impulse- was inspired by, and developed exclusively for, Karl Meltzer. There is no other runner in the world like legendary Karl Meltzer and no other race in the world comparable to the Speedgoat 50K, the race Karl designs...
---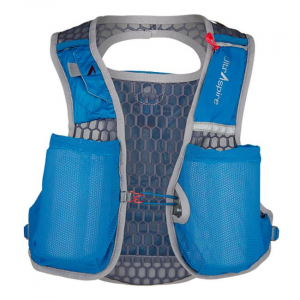 UltrAspire's legendary minimalist vest, with its reliable classic styling and beautiful fit that doesnt cut the wearer or place undue weight on the neck or shoulders has been upgraded with even more features!
---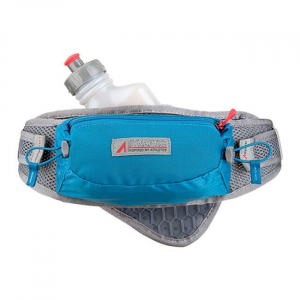 The Synaptic is the most stable bottle belt ever created, so stable it goes against the common stereotype that waist packs bounce. Contoured shape for great fit and adjustment points on both sides for one size fits most athletes. Perfect for road running...
---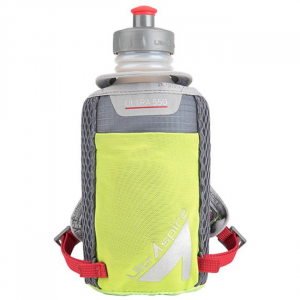 Never before available ultra comfortable and stress relieving hand carriage. This is the Ultra 550 Handheld. For soft feel and natural conformation to the hand.
---
---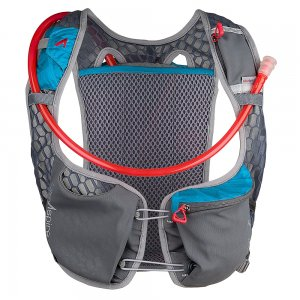 --- You can clip the pocket-size Ultraspire Lumen 115 clip light onto your waist or just about any piece of apparel or pack to provide a bounce-free light for whatever path or road you're running.
--- Ditch your headlamp and snap on the Ultraspire Lumen 220 waist light. With an incredible burn time of 28 hrs. on high, it provides lightweight, headache-free lighting for all your night runs.
--- Avoid the "tunnel vision" effect of a focused beam of light with this ultrabright Ultraspire Lumen 600 2.0 rechargeable waist light, which will make your nighttime runs feel like daylight ones.
---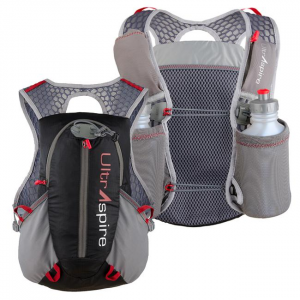 A dynamic new full-featured streamlined, fast and fun 7 liter capacity racing pack! With its universal fit, this pack functions well for a wide range of people with varying needs. Lightweight and compressible for the minimalist crowd yet still enough...
---