Brand A-Z
Wheeler Engineering (1 to 8 of 8)
---
---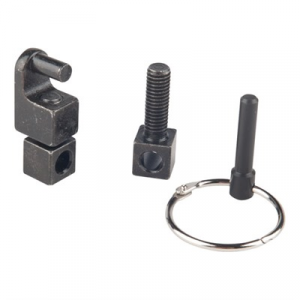 Handy tool secures the upper and lower receivers of an AR-15 in an open position to give easy access for cleaning and maintenance. The upper link engages the upper receiver with an integral pin, and has a threaded lower portion that fits the lower takedown...
---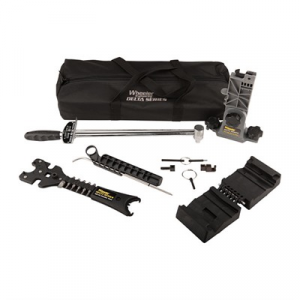 AR Armorer's Essentials Kit: The Wheeler Delta Series AR Armorer's Essentials Kit contains all of the essential tools a gunsmith or armorer needs to complete a full rifle build, make repairs or perform normal maintenance on AR-15/M16 platform rifles....
---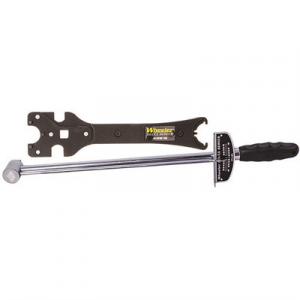 Versatile tool features hardened barrel nut pins and profiles that fit the buffer tube lock nut and flash hider. Cut out for a 1/2" drive allows use with ratchet driver or the included torque wrench. Bit driver and bit holder with six common bits help...
---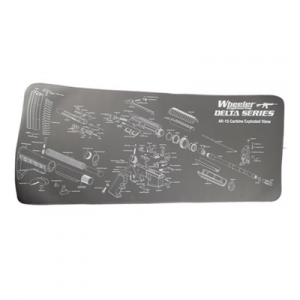 Padded neoprene mat with rubber backing protects gun's finish during cleaning. Big enough to accommodate a full-size AR-15/M16 rifle. Features a big exploded drawing of an AR-15 organized by major groups - even a schematic of a disassembled 30-round magazine....
---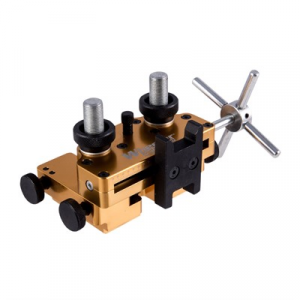 The Wheeler Engineering Armour's Handgun Sight Tool makes installing, removing or adjusting dovetail front and rear pistol sights a breeze. A large adjustment wheel on the Armour's Handgun Sight Tool makes micro sight adjusts simple and easy. The Wheeler...
---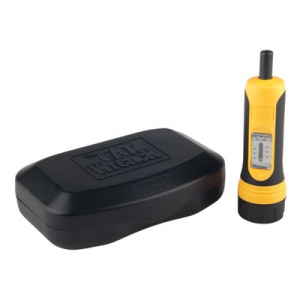 FAT Wrench w/10 Bit Set: Wheeler's FAT Wrench brings perfect consistency to every screw on your rifle! This amazing handheld torque wrench lets you apply repeatable, accurate torque settings to scope rings, guard screws and other screws, which aids...
---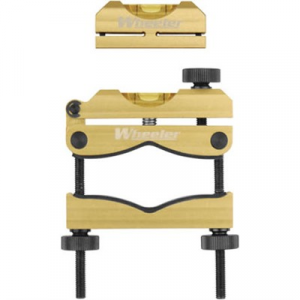 Professional Retical Leveling System: The Wheeler Professional Reticle Leveling System is a precision tool and technique designed to allow a scope to be perfectly leveled on any firearm with ease. CNC machining, factory adjusted calibration set screws,...
---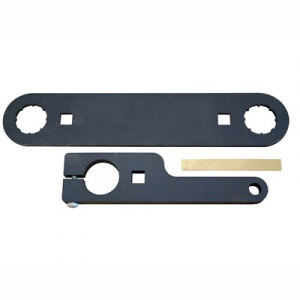 The double-ended Savage Barrel Nut Wrench allows easy removal of the barrel nut on both early and late model Savage 10 and 110 series rifles. Fits Savage 10 & 110 series rifles Made from 3/16" steel Will also fit model 12 rifles The Savage Barrel...
---