A2B Top - Women's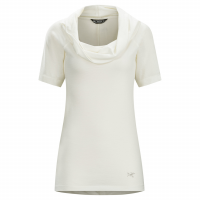 The A2b Top helps will soon be your go-to piece to wear in different worlds with its scooped, gathered neckline. Whether you're taking a stroll in the warm afternoon sun with your girlfriends after work or pedaling to an early morning appointment, either way, this piece works.
---
Related Products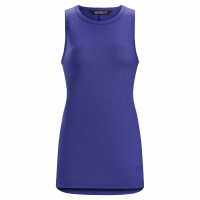 The A2B Tank combines simplicity, versatility and performance. Made from Arc'teryx Polylain, a lightweight polyester/merino wool blend fabric, the A2B Tank provides comfort across a wide range of warm weather activities. Its trim silhouette, inherent...
--- Enjoy the soft brushed flannel warmth that the ARCTERYX Addison LS Shirt provides during a brisk morning hike. The Addison is has a soft, cozy, casual feel that's perfect for running errands around town, but durable enough to make the trek to the top...
---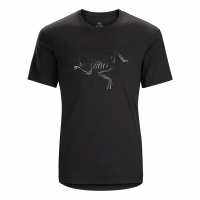 The ARCTERYX Archaeopteryx Short Sleeve T-Shirt is a 100% cotton T-shirt with a their large iconic bird graphic screen printed in clear gel ink.
---
Arc'teryx Bottoms Size Chart . Arc'teryx Tops Size Chart . You don't need to break out the club ride kit every time you step into the saddle, especially when you have the bike commute-ready performance of the A2B Tank to get you through your ride and...
---
Polylain wool blend knit fabric is lightweight yet durable and contains the natural anti-odor properties of wool. Trim silhouette and slimming style lines. Generous length and higher neckline provides full coverage. Bar tack color details add visual interest....
---
A2B SCOOP NECK - Designed for the urban bike commute, the A2B Scoop Neck combines a casual aesthetic with technical materials in a top that transitions off the bike.. A2B - Ergonomic urban lifestyle designs with technical advantages. Made for efficient...
---
DIY YOUR BOXING REFLEX BALL - All you need is a ribbon. First tie the elastic rope to the ribbon, then tie the ribbon around your NECK(NOT HEAD) and you can start practicing. It doesn't matter if you don't have a ribbon. You can also tie the elastic rope...
---
---