Alpix Pick for SumTec Axe Replace old or worn out picks for your Petzl SumTec ice axe with the Alpix Pick, or just have a spare on hand in your rack for those just-in-case moments. Crafted with stainless steel, this curved pick is perfect for technical alpine climbing and provides efficient penetration into ice.
---
Related Products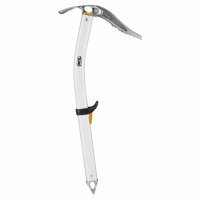 A modern twist on the classic mountaineering axe. If your routes are becoming a bit too technical for a straight shafted axe, the SumTec Ice Axe from Petzl can take you to the next level. The slight bend in the shaft along with the adjustable hand rest...
---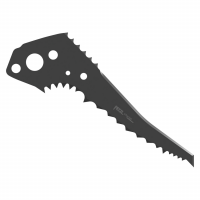 For dry tooling and extreme ice climbing, Petzl's Dry pick is compatible with the Quark, Nomic, and Ergo ice axes. This pick tapers from 4 to 3 mm and easily penetrates exceptionally cold ice while teeth on the lower allow hooking and teeth on the upper...
---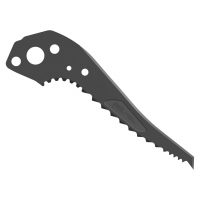 Petzl's Ice Pick is a versatile ice climbing pick designed for use with Petzl's Quark, Nomic, and Ergo ice axes. Durable steel construction and a stable, tapered shape ensure solid purchase in ice with easier removal.
---
COMPATIBILITY: The ALPIX pick is designed only for Petzl's SUM'TEC ice axe.. EASY TO HOOK: Its curved shape and tapered end provide precise, solid placements in the ice.. EASY TO REMOVE: The ALPIX's curved shape also helps facilitate removal.. LIGHTWEIGHT:...
---