Cap TW Bottoms
For dark-o'clock starts, you need technical insulation that keeps you dry when you're working and warm once the action slows down. The micro-grid fleece interior of Patagonia'a Cap Thermal Weight Bottom provides the greatest warmth combined with the greatest breathability of any baselayer in their lineup.
---
Related Products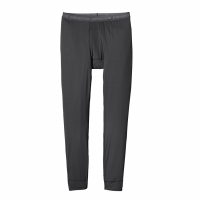 Soft, warm and versatile in a wide range of conditions, Patagonia Cap LW Bottoms are your go-to baselayer for a 3 a.m. alpine start or a blustery spring descent of Mount Tom. Made of an open-knit 100% polyester (43-59% recycled), they breathe, wick perspiration...
---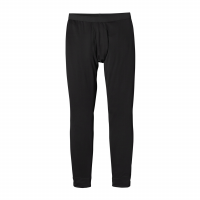 An alpine fact: Sweaty leads turn into cold belays. Designed to manage the extremes of high-output exertion in cool-to-cold conditions and to keep you dry and warm beneath layers, the Patagonia Cap MW Bottoms are the most versatile of Patagonia's performance...
--- Two-wheeled careening is serious business, especially when it comes to staying warm and dry lap after lap. The fast-wicking, versatile Patagonia Capilene Bottoms are made of bluesign approved, quick-drying Polartec Power Dry 100% polyester (heathers:...
---
Vintage Canvas Messenger Digital SLR Camera Bag with Rain Cover and Tripod Strap. Heavy duty and spacious bag to carry camera gear or convert for leisure & travel use.. Padded Camera Insert: Comes with removable camera insert made of closed cell padding...
---
Capacity - 1 cubic in. Colors and patterns may vary with each urn since these marble urns are natural stone. Includes velvet presentation box. Crafted and polished by hand. Beautiful funeral urns for your loved ones.
---
✓ The Ram-Pro Torque Measuring Chrome Wrench, gives the mechanic or electrician accessibility to tighten bolts and nuts ratcheting clockwise & counterclockwise while applying the most precise level of torque pressure desired, without overtightening...
---