Dakota Grizzly Corky Mens Shirt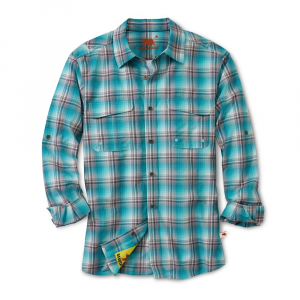 The Dakota Grizzly Corky Shirt provides cooling comfort on hot summer days. Its ultra-lightweight cotton/polyester fabric breathes and wicks moisture; while a mesh back yoke provides ventilation. A convertible sunshield collar keeps the sun's harmful rays off your neck, and a built-in lens cleaner keeps your vision clear. Ultra-Lightweight, Cotton/Polyester, Vented Mesh Yoke, Convertible Sunshield Collar, Roll-Up Sleeves with Button Closure, Gusseted Chest Pockets with Velcro Closure, Built-in Lens Cleaner, Material: Cotton/Polyester, Warranty: Other, Closure Type: Button Up, Type: Shirt, Material: Cotton/Synthetic Blend, Wicking Properties: Yes, Sleeve Type: Long Sleeve, Recommended Use: Hiking/Camping, Moisture Wicking: Yes, Model Year: 2017, Product ID: 470008, Model Number: 22132-126-M, GTIN: 0024183717630
---
Related Products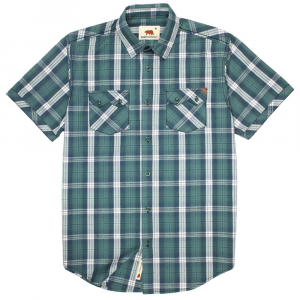 Perfect for warm summer nights, the Kai Shirt is made from a breathable, dobby stitched plaid and features tonal metal bezel buttons, double-point pockets and cuffed sleeves for a touch of style. Looking fresh for any occasion just got easier with the...
---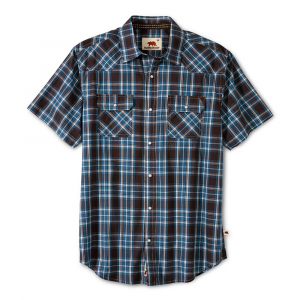 Antique-style pearl snaps make the Max Shirt from Dakota Grizzly stand out in a crowd. Its lightweight cotton fabric features high-count yarn-dyed plaid for a rich look and feel. High-Count, Yarn-Dyed Cotton Plaid, Logo Metallic Bezel Pearl Snaps, ...
---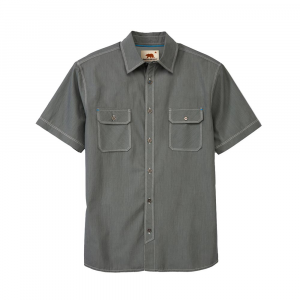 Rugged and refined, the Dean Shirt from Dakota Grizzly is one every man should own. Lightweight cotton micro-stripe with soft, contrast stitching and antique metallic buttons add style to every outing. Cotton Micro-Stripe Yarn Dye, Angled Placket Finish,...
---