Flight Pattern Tee - Women's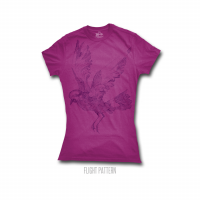 Join acclaimed artist and Mountain Gear friend Jeremy Collins on his quest for a life of adventure, discovery, and art. The Meridian Line women's Flight Pattern Tee features a Collins original graphic, a comfy and easy-care cotton/poly/rayon tri-blend, and is made right here in America.
---
Related Products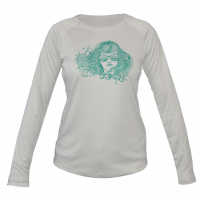 Acclaimed artist Jeremy Collins has sought a life of adventure and authenticity. Celebrate the artist's spirit with the Meridian Lines Captain Bird Babe Tee for women. Featuring original Collins artwork, this tee is crafted from 100% cotton right here...
---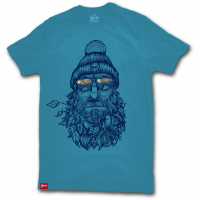 Renowned artist and Mountain Gear friend Jeremy Collins applies his original artwork to the Front side of the Meridian Lines Captain Birdbeard Tee. This all-cotton tee is also 100% made in America.
--- St Augustine said The world is like a book, and those who do not travel, see only one page.?? See every part of your favorite planet wearing the Meridian Line Favorite Planet Short Sleeve Tee.
---