Go Compass SS Tee Which way is the right way? Meridian Line says any direction is the right direction as long as you go wearing the Go Compass short sleeve Tee.
---
Related Products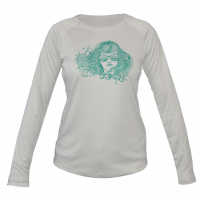 Acclaimed artist Jeremy Collins has sought a life of adventure and authenticity. Celebrate the artist's spirit with the Meridian Lines Captain Bird Babe Tee for women. Featuring original Collins artwork, this tee is crafted from 100% cotton right here...
---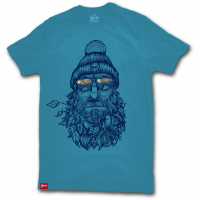 Renowned artist and Mountain Gear friend Jeremy Collins applies his original artwork to the Front side of the Meridian Lines Captain Birdbeard Tee. This all-cotton tee is also 100% made in America.
--- St Augustine said The world is like a book, and those who do not travel, see only one page.?? See every part of your favorite planet wearing the Meridian Line Favorite Planet Short Sleeve Tee.
---
Filled with wanderlust and love to travel? Exploring, hiking, geocaching, camping with your kids in the wilderness? Then this is for you!. Great gift idea for parents, kids, grandparents for christmas or their birthday! Wear this next time you go into...
---
Math Shirts For Women Teacher Nerd Men Kids 1 2 Dress Equation Pemdas Squad Baby Pun Joke Workbook Games Books Go 3rd Grade Manipulatives Envision Kindergarten Flash Cards Toys Posters Dvd Counters Tools Set Journal Compass Dictionary Mental Gifts. T-shirt...
---
The Do-It-Yourself kit will include one roll of black L shape molding.. Backed with 3m tape not cheap glue U Shape molding like others..
---
Luminous compass, thermometer, magnifying glass and loud safety whistle. Intercardinal graduations of 11.25°. Compass measures 3.2" X 1.2". Compass weight 0.8 OZ.
---