Ozone Travel Pack 46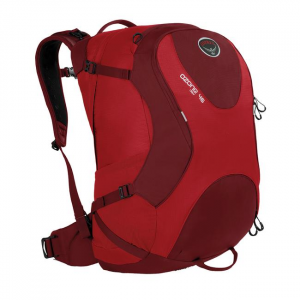 The Ozone Travel Pack 46 is packed with enough features and comfort that you might just leave your regular suitcase at home!
---
Related Products While traveling or backpacking there is often a need for a small day pack to carry just the essentials for a day trip and then disappear when not in use. The Osprey Ultralight Stuff Pack does just that with deluxe features not found in most daypacks.
--- Osprey Farpoint 40-liter travel pack is lightweight, streamlined and full-featured, ideal for fast-moving globetrotters who either like to take a good amount along or plan to be gone awhile. Pack it full and see the world.
--- Osprey's Farpoint 55 is the perfect companion for a long weekend. Feel free to add an extra sweater and a pair of waterproof boots, this pack is designed to handle loads up to 50 pounds. Your go to pack for travel or trekking.
---