Price search results for The Jam Sunglasses (product no longer available)
---
Related Products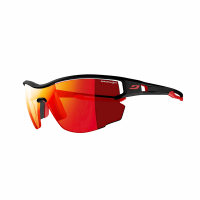 The Jublo Aero has been designed with the help of world-class ultrarunners and mountain bikers. It's super lightweight (32g) frame offers our new Air link - extra slim & cushion - dampening temple system, 3D fit nosepiece, a wide field of vision, and...
---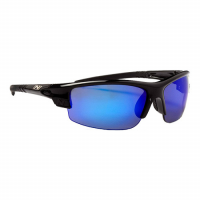 Sleek and versatile, Optic Nerve's Amino Polarized Sunglasses boasts SideSwipe technology, which uses a switch to quickly change lenses with minimal effort. This allows you to take full advantage of the four included sets of lenses - polarized smoke,...
--- We are fed by gravity. The call of the mountains guides us to push for the summits, but it is the downhill pursuits that drive us. Like water cascading out of the mountains in spring, to refuel the land and our spirits, the Zeal CASCADE is a celebration...
---
100% UV Protection. Large Fit. 5 barrel stainless steel hinge. 6 Base Polycarbonate Lens. High quality optics..
---
Frame Color: Matte Tortoise. Lens Color: Performance. Size: One Size Fits All. Dragon Alliance The Jam Large Fit Sports Sunglasses for Men. Dragon sunglass, shades and eyewear.
---
Grilamid Frame Material. 6 Base Polycarbonate Lens. 5 Barrel Stainless Steel Hinge. 100% UV Protection. 100% UV Protection/Ionized.
---
Eyeglass Nose Pad Arm Stainless Steel Nose Pad Holder Snap on Type Eyeglass Parts. Sunglasses Nose Pad Arm with 1 pair 15mm in Length x 9mm in width Nose Pads Compatible to some models of Ray-Ban and BOLON Sunglasses. Cheap and effective way to repair...
---
Nose-pads thickness 2.5mm(A model) has the best non-slip and the booster effect, so these are widely used by customers.. 2.5mm version is the thickness version to offer you the miximum lift to your eyeglasses. If you want less bulky, you should look for...
---